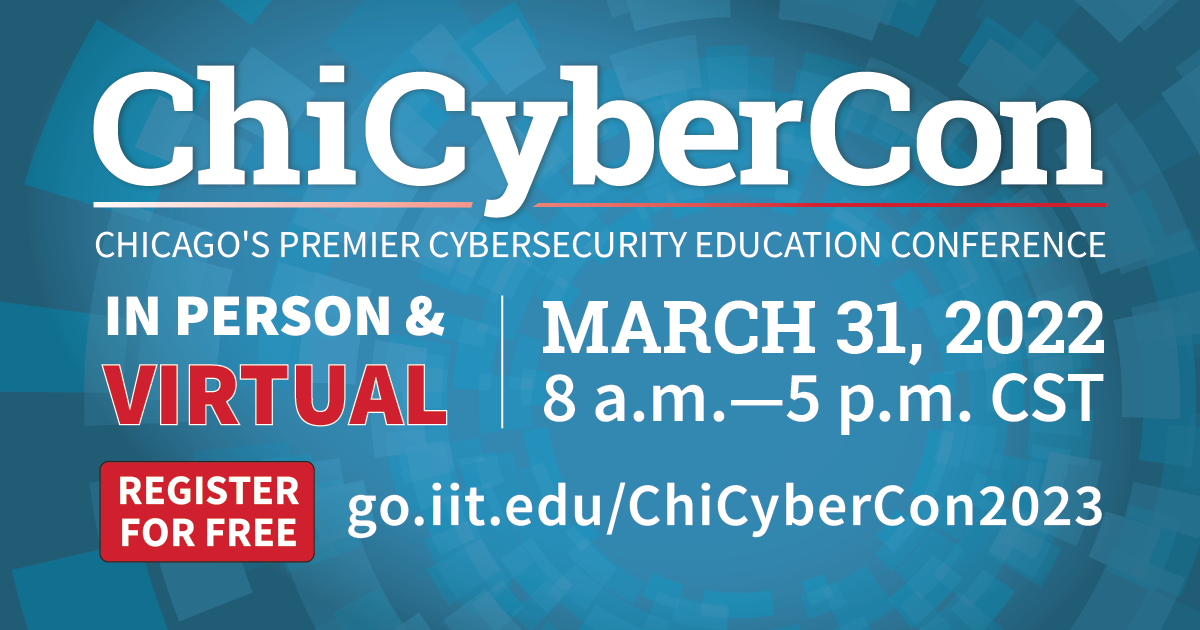 ChiCyberCon is Illinois Tech's premiere cybersecurity conference. This conference serves as a source for business leaders, technology and computing professionals, researchers, university academics, and students interested in security techniques, technology, laws, policies, and training initiatives currently being implemented and adapted for secure computing.
ChiCyberCon will be held Friday, March 31, 2023, at Hermann Hall on Illinois Tech's main campus and online. Conferences will be held 8 a.m. to 5 p.m., with a job fair 10 a.m. to 2 p.m. and a reception 5–6 p.m.
Students can register for free here.
ChiCyberCon is open to anyone interested in cybersecurity. Students interested in participating in ChiCyberCon's Job Fair and Student Poster Sessions should register for these events using the links below:
Student Poster Sessions—Submit your cybersecurity poster. All students from all universities and high schools are welcome.
Job Fair—Find a new or better job at the job fair. Open to all levels of cybersecurity experience.
Questions? Please contact Scott Pfeiffer at pfeiffer@iit.edu.