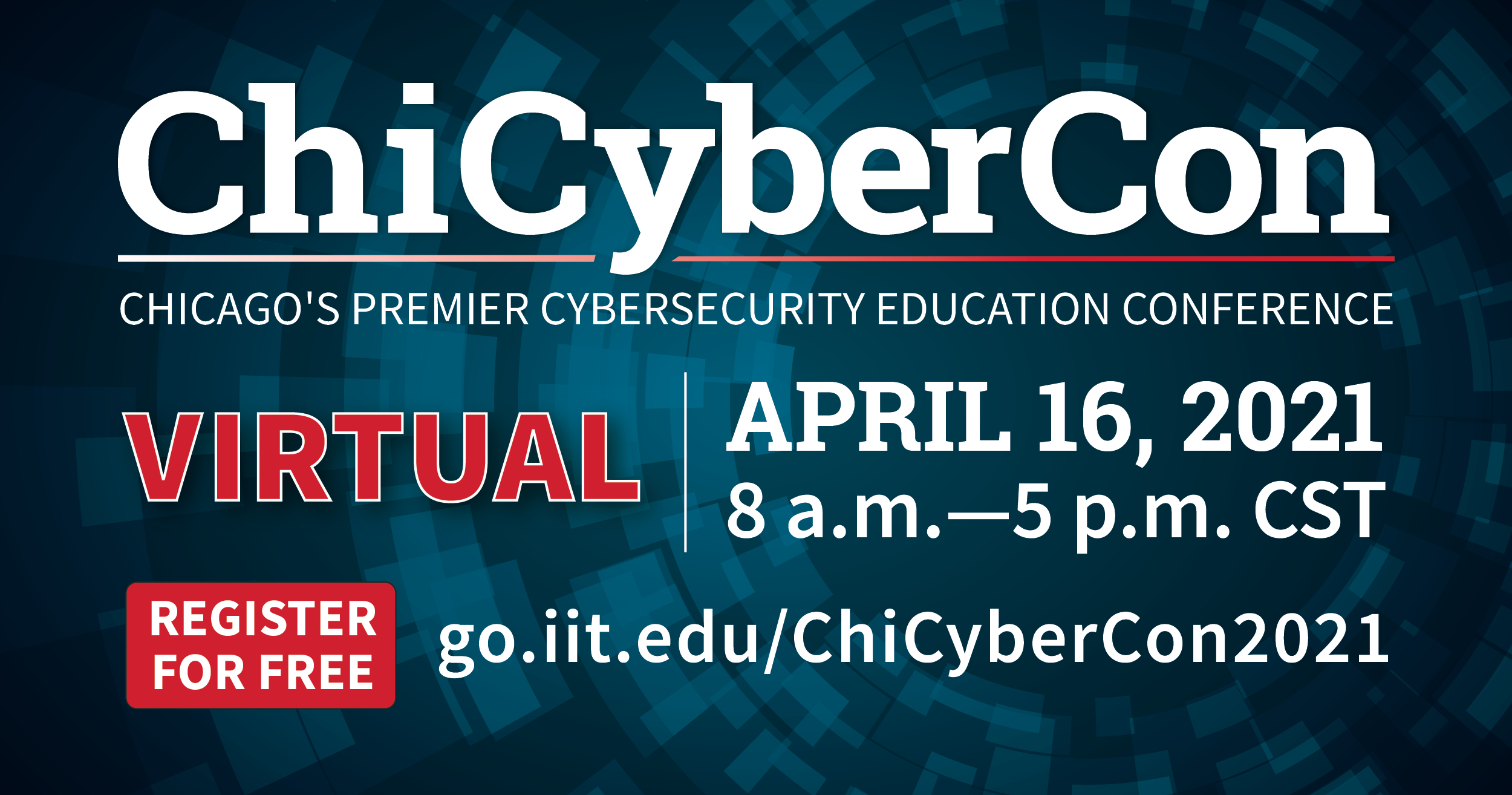 The College of Computing and the Department of Information Technology and Management is hosting ChiCyberCon: Cyber Security and Forensics Conference.
All Illinois Tech faculty, staff, students and alumni are invited to participate in this all-virtual event from 8 a.m—5 p.m. on Friday, April 16, 2021. We have options for cybersecurity presentations, poster sessions, and interesting presentations and Q&A sessions to attend.
This virtual event will feature pre-recorded presentations of about 20 minutes, with live Q&A sessions following each presentation.
ChiCyberCon is a source for researchers, university academics, computing professionals, and upper-level students interested in the techniques, laws, and training initiatives currently being implemented and adapted for secure computing. Past attendees of ChiCyberCon include AccessData, Argonne National Laboratory, Authentify, the Chicago Police Department, Cisco, CompTIA, Computer Associates, the FBI, Fermilab, Fortinet, Guidance Software, IBM, IEEE, KPMG, Microsoft, Motorola, Sungard, UniForum, X-Ways Forensics, and many others.
We're excited to have you participate in ChiCyberCon 2021!
Please contact Scott Pfeiffer with any questions. Visit https://chicybercon.com for more information.