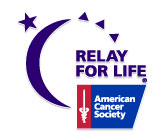 IIT will host its first ever Relay for Life event on campus this year in coordination with The Big Event on Friday, April 20 from 6 pm – midnight on the Quad. IIT students, faculty, staff and alumni, as well as members of the outstanding Bridgeport/Bronzeville community, are invited to take part in this great endeavor.
The event, which supports the American Cancer Society and its efforts to support those affected by cancer, is a relay style event where teams of individuals take turns walking a track to show cancer that they won't quit! Entertainment and on-site fundraising make the night fun and exciting as well.
If you are interested in participating in the event as part of a team, as a survivor and/or caregiver, or as a committee volunteer, please go to the Relay for Life website or contact Melanie Koto at mkoto@hawk.iit.edu.