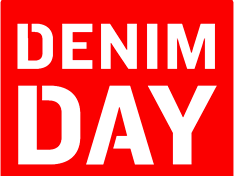 As part of Sexual Assault Awareness Month, Gender and Sexuality Services invites everyone to participate in National Denim Day on Wednesday, April 29.
On April 29, the organization Peace Over Violence hosts the annual Denim Day Campaign across the country. The campaign was originally triggered by a ruling by the Italian Supreme Court where a rape conviction was overturned because the justices felt that since the victim was wearing tight jeans she must have helped her rapist remove her jeans, thereby implying consent. The following day, the women in the Italian Parliament came to work wearing jeans in solidarity with the victim. Peace Over Violence developed the Denim Day campaign in response to this case and the activism surrounding it. Since then, wearing jeans on Denim Day has become a symbol of protest against erroneous and destructive attitudes about sexual assault.
This year, faculty, staff, and students are encouraged to wear denim to support action and awareness of sexual assault, especially on college campuses. The Office of Campus Life has Denim Day pins available for those interested, so stop by on April 29 and pick one up. Consider joining the movement to make a stand against sexual assault.
This event reflects the values expressed in IIT's Diversity Statement and is intended to promote diversity at IIT.