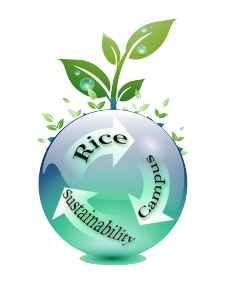 Illinois Institute of Technology's green initiatives have expanded beyond the Main Campus. Located in Wheaton, Illinois, the Rice Campus has taken on a new challenge to implement green practices.
Susan Camasta and Blake Davis are leading IPRO 497-323: The Rice Campus Sustainability Project. The members of the student team are underway to "greenifying" the building.
The projects have been broken down into five target areas—lighting, heating/air conditioning, waste management, water management and landscaping. Team projects include installing LED lighting, digital light timers, and new waste receptacles and bike racks; purchasing green cleaning products; and creating rain gardens.
The class is also looking into future large-scale projects like geothermal systems, new green roofing and permeable pavers and green lamp posts for the parking lot.
Visit the Rice Campus Sustainability Project website or or contact the team at ipro323rcsp@gmail.com.