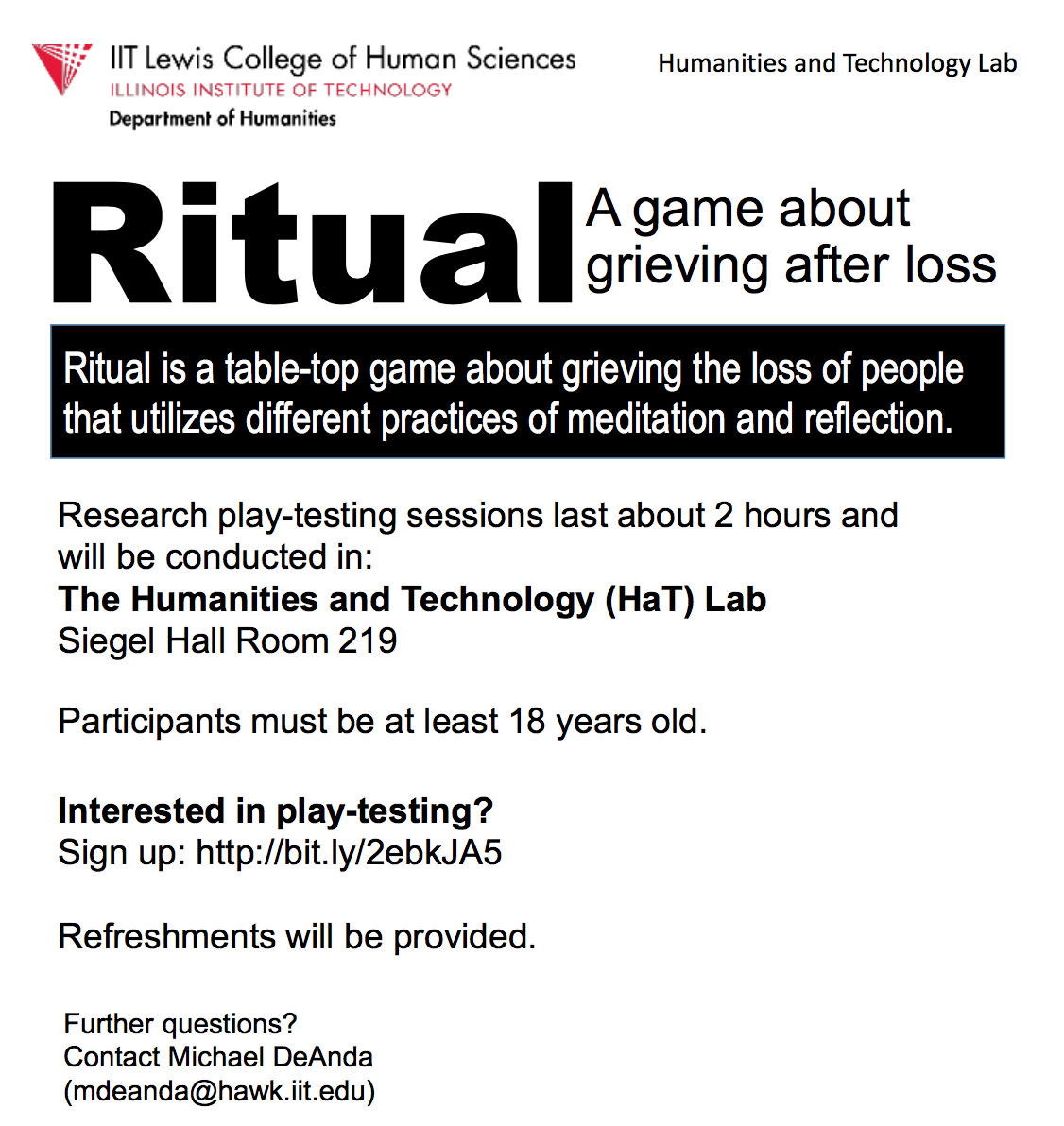 Playtesters are needed to try out Ritual, a table-top game that utilizes different practices of meditation and reflection to help with grieving after loss. Playtest sessions will last about two hours. Participants must be 18 years or older.
If you are interested, sign up here.
Contact Mike (mdeanda@hawk.iit.edu) with any questions.