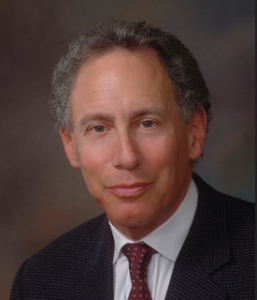 Dr. Robert S. Langer, David H. Koch Institute Professor at Massachusetts Institute of Technology, and prolific researcher, inventor, and entrepreneur, will present the 2014 Darsh Wasan Lecture at 3:15 p.m. in Hermann Hall on Tuesday, October 7, 2014 with a reception to follow at 4:30 p.m. Langer's topic is "Biomaterials and Biotechnology: Controlled Drug Delivery Systems and Tissue Engineering."

For information and registration, visit the Alumni Association website.
Advanced drug delivery systems are having an enormous impact on human health. Langer will discuss early research on developing the first controlled release systems for macromolecules and the isolation of angiogenesis inhibitors and how these led to numerous new therapies. For example, new drug delivery technologies including nanoparticles and nanotechnology are now being studied for use treating cancer and other illnesses. He will also address ways of developing novel microchips for drug delivery.
Approaches for creating new biomaterials are then evaluated and examples where such materials are used in brain cancer and shape memory applications will be discussed. Finally, by combining mammalian cells, including stem cells, with synthetic polymers, new approaches for engineering tissues are being developed that may someday help in various disease. Examples in the areas of cartilage, skin, blood vessels, and spinal cord repair will be discussed.
About Robert S. Langer, Ph.D.
Robert S. Langer has written over 1,250 articles. He also has nearly 1,050 patents worldwide. Langer's patents have been licensed or sublicensed to over 250 pharmaceutical, chemical, biotechnology, and medical device companies. He is the most cited engineer in history. Langer has received more than 220 major awards. He is one of seven individuals to have received both the United States National Medal of Science (2006) and the United States National Medal of Technology and Innovation (2011).
He also received the 2002 Charles Stark Draper Prize of the National Academy of Engineering, the 2008 Millennium Prize, the world's largest technology prize, the 2012 Priestley Medal, the highest award of the American Chemical Society, the 2013 Wolf Prize in Chemistry, and the 2014 Breakthrough Prize in Life Sciences. He is also the only engineer to receive the Gairdner Foundation International Award.
Forbes Magazine (2002) selected Langer as one of the 15 innovators world wide who will reinvent our future. Time Magazine and CNN (2001) named Langer as one of the 100 most important people in America and one of the 18 top people in science or medicine in America (America's Best).
To learn more about Robert S Langer, visit the IIT Alumni Association website.
To attend the lecture and reception, register here.