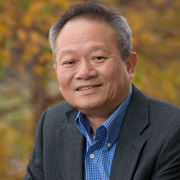 The College of Science and Letters at Illinois Institute of Technology (IIT) welcomes S.Y. Chen, Ph.D., CHP, as the new director of the Professional Master of Health Physics program.
Chen, who comes to IIT from Argonne National Laboratory, has a rich history in the field of health physics. In his most recent position as senior environmental engineer and strategic area manager in the Environmental Science Division at Argonne, he developed an integrated risk assessment program to address federal risk-based policies. To do this, he led a program to develop several analytical codes that are commonly used in risk assessment, including the RISKIND code for transportation risk analysis and the RESRAD family of codes for environmental cleanup analysis.
Chen is a council member of the National Council on Radiation Protection and Measurements (NCRP) where he serves as the Scientific Vice President for Environmental Radiation and Waste Issues. He is also a member of the EPA Science Advisory Board/Radiation Advisory Committee and a long-standing member of both the Health Physics Society and the American Nuclear Society.
His vast amount of experience within the field of health physics, and his strong network of connections, will come in handy when working with a professional master's program. IIT's professional master's programs are designed to prepare students for science careers in business, government, and non-profit organizations. Chen will be charged with maintaining high standards and rigorous curriculum, networking with industry people in order to expand the program's existing advisory board, and helping place students in jobs after graduation. Elizabeth Friedman, director of professional master's programs at IIT, said, "His experience on the national stage ensures the program will continue to meet the nation's demands for highly trained graduates working in business, industry, medicine, or government in associated fields of radiation safety protection."