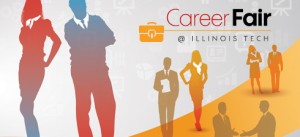 Save the Date for the Spring Career Fair on Thursday, February 12, 2015 from noon-4 p.m. in Hermann Hall.
Click here to see the list of companies attending the Career Fair. In addition to the interactive WebApp company list, you can download a PDF of companies and their locations here: CareerFairEmployerList, and view a map of the Career Fair here: HermannHallHandout_Spr2015_FNL.
*Please note that PDF does not factor in last minute changes, while the WebApp is updated daily.
Have you:
Signed up in Jobs4Hawks?
Updated your LinkedIn profile?
Updated your resume?
Researched companies you're interested in?
Prepared and rehearsed an elevator pitch?