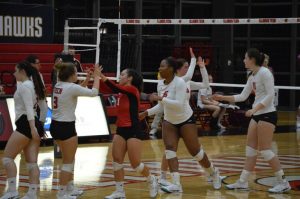 The Illinois Tech Athletics Department will have a lighter schedule this week with a few teams on the road. Men's and women's soccer concluded their seasons over the weekend with victories and women's volleyball will concluded the regular season on October 31 at St. Mary's.
Below is a collection of all of Illinois Tech's contests this week.
Day
Sport
Ttime
Opponent
Location 
October 31
Women's Volleyball
6 p.m.
St. Mary's
Notre Dame, Indiana
Thursday, November 2
Men's and Women's
Cross Country
4 p.m.
North Central College Red/White Invite
Naperville, Illinois
Saturday, November 4
Men's and Women's Swimming and Diving
1 p.m.
Loras
Dubuque, Iowa
Links to all coverage, as well as any coverage provided for Illinois Tech away matches by host schools, will be posted on each team's schedule page at www.illinoistechathletics.com prior to each match.