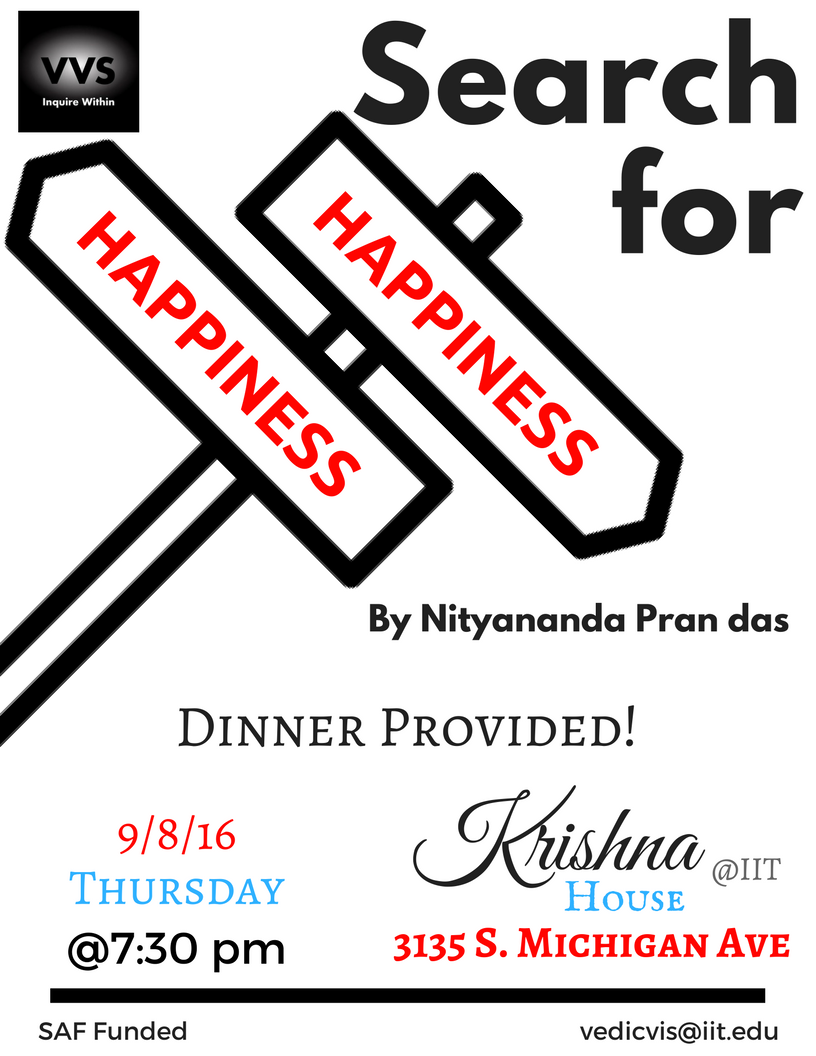 The Vedic Vision Society is hosting their first Krishna Talk of the semester, titled "Search for Happiness," on Thursday, September 8 at 7:30 p.m. at Krishna House (3135 S. Michigan Avenue). Dinner will be served.
The talk will be presented by His Grace Nityananda Pran das. Pran das is a practicing Bhakti Yogi and Vedic scholar. For the past 10 years, he has influenced the lives of many, especially the youth in the Chicagoland area. He is regularly invited by educational institutions to speak on topics based on the Vedic worldview. Prior to taking up a Vedic lifestyle on the path of self-realization, he spent over 16 years in the field of marketing and market research, working for Nielsen, one of the top market research firms in the world. Over the past years, some of his speaking themes ranged from the nature and dynamics of relationships to developing a thoughtful approach to education, the environment, and living in harmony with nature. He received an MBA from Oklahoma State University and a Master's in Market Research from the University of Georgia following his move to the United States from India in 1995.
To learn more about the Vedic Vision Society, visit HawkLink or email vedicvis@iit.edu. VVS is also on Facebook.