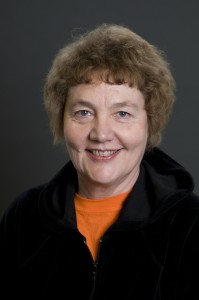 Ulllica Segerstrale, sociology professor and a scholar in science, social values and other areas known for her book Defenders of the Truth: The Battle for Science in the Sociobiology Debate, has been elected a member of the European Academy of Sciences and Arts. She received her membership at the annual gathering of EASA in Salzburg on March 3.
Segerstrale joins an august group of 1,500 scientists, researchers, artists, philosophers and others from Europe, Asia, and the United States, ranging from Pope Benedict XVI to 28 Nobel Prize winners.
EASA was founded in 1990 as an interdisciplinary, networked group that could focus on important scientific and other topics for Europe and globally. Sample areas of focus include the environment, genetic engineering, economic globalization, and more. As EASA says, it functions as a transnational "think tank" on ethical and scientific values in a society that is increasingly fragmented.
The Academy consists of seven classes: Humanities, Medicine, Arts, Natural Sciences, Social Sciences/Law/Economics, Technical/Environmental Sciences and World Religions. Segerstrale has been elected to Class I, Humanities.
Segerstrale has written and lectured widely on science and social values, the ethics of research, the social impact of emerging technologies, and the debates about what it means to be human. She has just completed Nature's Oracle, an intellectual biography of the evolutionist Bill Hamilton ("the Darwin of the 20th century") to be published by Oxford University Press.
Segerstrale holds a Ph.D. in sociology from Harvard. She has held the position of Senior Researcher at the National Academy of Finland, Fulbright Fellow, Fellow of the Center for Interdisciplinary Research in Bielefeld, Germany, and Visiting Professor of the interdisciplinary Collegium Helveticum at the Swiss Federal Institute of Technology in Zurich. Her research has been supported by among others the Guggenheim Foundation, the American Philosophical Society, the Sloan Foundation, and the Rockefeller Foundation. She is a member of the Finnish Academy of Sciences and Letters.