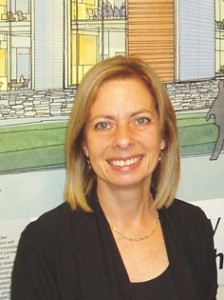 Sharon Bostick joined IIT on July 2, 2012 as Dean of Libraries.  As the chief administrative officer of IIT's libraries, Bostick's responsibilities include the coordination and oversight of all library operations and services.
Bostick previously served as dean of university libraries at the University of Missouri-Kansas City.  Prior to that, she was director of libraries at the University of Massachusetts, Boston and has also served as an independent consultant for libraries and higher education focusing on assessment, innovation and accessibility.  She holds a Ph.D. in Higher Education Administration from Wayne State University, an AMLS (Library Science) from the University of Michigan, and a BA in English and Counseling from Oakland University in Michigan.  In addition to presenting at numerous national and international conferences, Bostick has also written extensively on academic library consortia in the United States and information-seeking behavior in university students and is co-author of the book Library Anxiety: Theory, Research, and Applications.
Bostick can be reached at sbostick@iit.edu.