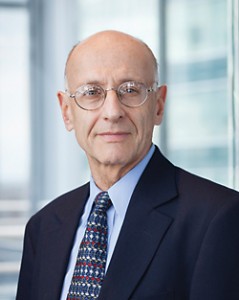 The Office of Spiritual Life, Diversity, and Service is currently accepting nominations for the 2015 Sheldon H. Nahmod Civil Rights Awards.
No other IIT member embraces the immediacy of the civil rights movement quite like Sheldon H. Nahmod, a professor at IIT Chicago-Kent College of Law. His amazing work in supporting civil rights inspires us all. As a result, we would like to honor members of the Illinois Institute of Technology Community who are working to positively impact their communities and effect change.
Eligibility is limited to current members of the IIT community — students, student organizations, IPROs, faculty, and staff. You can read more about eligibility and nomination criteria here.
The following categories are open to students, student organizations, IPROs, faculty and staff:
Social Action
This award recognizes outstanding commitment to the promotion of positive change and development has had a progressive impact on their community.
Social Justice
This award honors and spotlights those who continuously and effectively fight inequality within their schools and community.
Vision
This award is given to those who envision and work toward implementing change by breaking down barriers of race, class, gender, and sexuality and that promotes unity through diversity.
To nominate a student, student organization, IPRO, faculty or staff member, please fill out this form.
Nominations must be submitted by Thursday, February 12. Please contact Lynne Meyer, director of diversity, spiritual life, and service, at diversity@iit.edu with any questions.
This event reflects the values expressed in IIT's Diversity Statement and is intended to promote diversity at IIT.