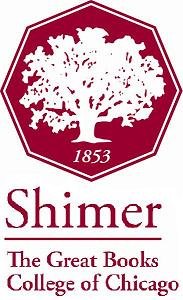 The Shimer College Community will view two films focusing on the Civil Rights Movement and the continuing impact of racism during Black History Month. Members of the IIT and VanderCook communities are welcome to join Shimer at these two campus events.
Do The Right Thing
Thursday, February 9
6:30 pm in Cinderella Lounge (3424 S. State St.)
Producer/writer/director/star Spike Lee combines humor, drama and music in a technique used in his previous films to again expose the absurdity of racism. Do The Right Thing moves its cast of characters through a minefield of sensations over the course of the hottest day of the year, on one block in the Brooklyn neighborhood of Bedford-Stuyvesant. This blood-boiling, 24-hour period will change the lives of its residents forever.
4 Little Girls
Thursday, February 16
6:30 pm in Cinderella Lounge (3424 S. State St.)
Director Spike Lee uses this feature-length documentary to tell the story of the tragic 1963 bombing of a black church in Birmingham, Alabama — an event that took the lives of four young girls aged 11-14 and became a pivotal moment in the civil rights struggle. Lees film examines the crime and its perpetrators as well as the four young victims (as described by friends and families). It also includes interviews with noted civil rights activists and journalists.
Following each screening, alumnus Byron Keys will lead a discussion on the issues raised in each respective film. It is through Keys' initiative and generosity that the college is able to provide this learning opportunity and cultural programming during the month of February.
Light refreshments will be served.
For more information on the film series, contact T. Todd Masman, associate dean for Student Affairs, at tt.masman@shimer.edu.