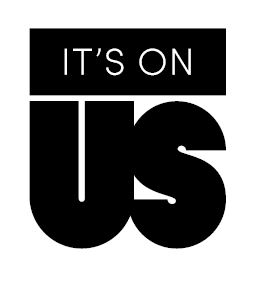 In observance of Sexual Assault Awareness Month, the Office of Gender and Sexuality Services encourages students, faculty, and staff to sign the national "It's On Us" campaign's pledge on Thursday, April 2, and Friday, April 3, from 12:30-2 p.m. on the McCormick Tribune Campus Center (MTCC) Bridge. Signing the pledge will serve as a personal commitment to keep individuals safe from sexual assault and to reject the quiet tolerance of this issue.
Teal ribbons in honor of sexual assault awareness month will also be available, as well as information about programs throughout the month.
Contact Charlie Lindquist at clindqui@iit.edu with any questions.
This event reflects the values expressed in IIT's Diversity Statement and is intended to promote diversity at IIT.