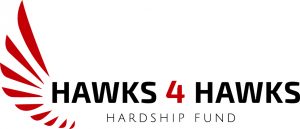 The Student Gift Committee is celebrating Student Philanthropy Month with the Hawks 4 Hawks Fundraising Challenge. Sign up in teams of four for a chance to win an Amazon Fire Stick (or equivalent Amazon Wishlist) for each member of your team.
Click here to register.
How it works: Each team gets a page on the Hawks 4 Hawks campaign site that tracks team progress. Team members get donations using their team link. You can use whatever works for you—email, Facebook, Twitter, messaging, in person, etc.
The team with the most donors wins.
The challenge will take place from Wednesday, February 1 through Thursday, February 23. The challenge ends with a celebration at Student Gift's TAG Day party.
Talk to your friends and student organizations about forming a team.
Email jcarri10@iit.edu or stop by the Hawks 4 Hawks Challenge table on The McCormick Tribune Campus Center (MTCC) Bridge with questions.