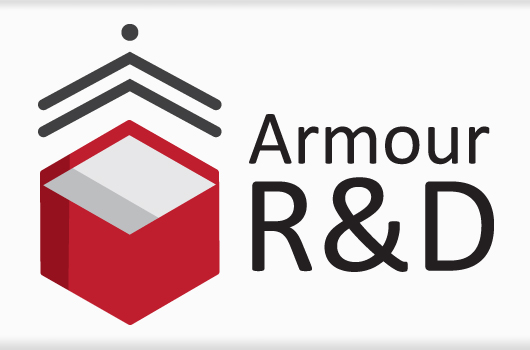 Six Armour College of Engineering undergraduate students and their faculty mentors have been awarded summer 2017 Armour R&D Fellowships. The program, an Armour College of Engineering Distinctive Education initiative, offers undergraduate engineering students the opportunity to gain hands-on research and development experience in the lab of a faculty mentor.
Three students funded during the summer term will begin projects for the first time, while three participants will build on research they started during prior semesters. Students have been selected to participate in the program based on the quality of project proposals submitted. The proposals are reviewed and selected by Natacha DePaola, Carol and Ed Kaplan Armour College Dean of Engineering, and the Distinctive Education Council.
Armour R&D will run for ten weeks, culminating with the Summer 2017 Armour R&D Expo on Thursday, July 13, 2017. During the expo, students will share the results of their work through poster presentations.
The summer 2017 Armour R&D projects are categorized under the four IIT Engineering Themes: Water, Health, Energy, and Security. These themes represent areas in which engineers can create solutions of global impact that advance society.
Health
Paul Kolodziej (ChE 4th Year) and Ali Cinar, professor of chemical engineering and director of the Engineering Center for Diabetes Research and Education, will continue work on the project they started in spring 2017, Modeling Physiological Variables for a Simulated Patient with Type I Diabetes. The long-term goal of Cinar's lab is to design an artificial pancreas (AP) system that automatically administers insulin based on real-time information it gathers from various sensors on the patient's body. Kolodziej will work to improve the accuracy of the respiration rate model, developed in spring 2017, and model other input variables in various physiological states such as rest, exercise, and after exercise. The final AP will be able to operate in a closed loop (automatic) setting, and will provide better blood glucose regulation than current AP systems.
Jessica Park (BME 4th Year) and Georgia Papavasiliou, associate professor of biomedical engineering, will work on the project Release Kinetics of QK and VT Peptides from Nanocomposite Scaffolds. They will work on a new phase of a project the team started during the spring 2017 semester. Park and Papavasiliou will be investigating the effects of nanoparticle loading density on the release of proangiogenic and vessel stabilizing peptides from nanocomposite scaffolds. Release kinetics of each peptide will be determined and described using transport models. This will help the team design bioactive hydrogel scaffolds with peptide release levels that target previously reported therapeutic thresholds in future in vivo studies.
Nanyque Sirkis (BME 5th Year) and David Mogul, professor of biomedical engineering, will work on the project Examining Onset and Offset Synchrony in Human Epileptic Seizure Data. The team will continue with a new segment of the research they began in the spring 2017 Armour R&D program. Sirkis will continue to analyze human seizure data to identify key frequency rhythms at onset and offset of seizures. The team will then identify the site(s) of these rhythms in the brain. The long-term goal of the project is to use these rhythms to develop deep brain stimulation protocols as a treatment for epilepsy patients. The lab has already shown success of this procedure in rats and this work will be integral in investigating its application in human seizure patients.
Todd Wilson (BME 3rd Year) and Jovan Brankov, associate professor of electrical and computer engineering and associate professor of biomedical engineering, will begin their project Comparing Image Reconstruction Algorithms for Enhanced Early Photon Tomography to Rapidly Map Molecular Environment of Cancer Specimens. The ADEPT system is a prototype medical imaging device that demonstrates excellent improvement in spatial resolution compared to conventional medical imaging methods used to image breast cancer. The ADEPT system uses a laser to send light photons through a breast cancer biopsy sample. These photons scatter in the tissue, causing complications when reconstructing the image. Wilson and Brankov will work to develop a reconstruction algorithm for these images, in order to produce the highest resolution and most accurate results for breast cancer diagnosis.
Adelyn Zelaya Lazo (BME 5th Year) and Abhinav Bhushan, assistant professor of biomedical engineering, will start work on their project Characterization of White and Brown Adipocytes Through Measurements of Cytokine Secretions and Fat Droplet Size. Adipocytes also known as fat cells are divided into the subcategories of White adipocytes, which primarily store energy, and brown adipocytes, which release energy to maintain body temperature. Recent studies show a relation between fat cells and metabolic regulation. The team hopes to better understand this relationship by measuring and comparing their secretions and respiratory functions. This project could take researchers a step forward in understanding the metabolic implications that fat cells have in diseases such as obesity and diabetes.
Energy
Weiliang Yao (MSE 3rd Year) and Leon Shaw, Rowe Family Chair Professor in Sustainable Energy and professor of materials science and engineering, will begin their project High Power Graphene-Supported Li-ion Batteries. The team aims to produce graphene-supported LiCoO2 nanoparticles. They then plan to fabricate a high power battery using these nanoparticles. Yao will be working with Professor Leon Shaw and his graduate students to synthesize the nanomaterial, fabricate the battery and test its performance. If successful, the project could drastically improve the efficiency and lifetime of batteries widely used in electronic devices and vehicles.