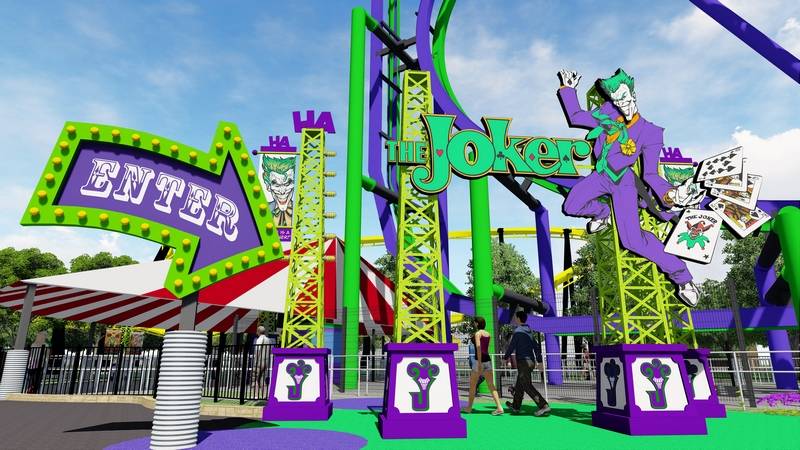 Six Flags Great America tickets are now available for $37 each.
Six Flags Great America/Hurricane Harbor Tickets are good for use on any one of four days as follows: Friday, August 4 through Monday, August 7, 2017.
Parking is not included in the price of the ticket.
For more information, contact goodloe@iit.edu from your iit.edu email address*.
*Only inquiries from valid IIT email addresses will receive further instructions for purchase of tickets.
Now available: Six Flags Great America Meal Deal vouchers.
The meal deal vouchers are $14.25 each and can be used to purchase one meal each from the following choices:
That's Italian meal includes: Platter with spaghetti, sauce, meatballs, dinner roll, and large soft drink. Accepted at: Yankee Harbor – Falcone's pasta & pizza
Individual Slice Pizza Combo includes: individual slice pizza, salad or fries and large soft drink. Accepted at: Orleans Place – Primo's Pizzeria; County Fair Food Court – Primo's Pizzeria; Hometown Square – Primo's Pizzeria; Hurricane Harbor – Paradise Pizza
Chili Cheese Dog meal includes: jumbo chili cheese hot dog with fries and large soft drink. Accepted at: Yukon Territory – Maw & Paw's; County Fair Food Court – JB's Smokehouse
Cheeseburger meal includes cheeseburger with fries and large soft drink. Accepted at: County Fair Food Court – County Fair Grill; Yukon Territory – Mooseburger Lodge; Hurricane Harbor – Pink Flamingo
Three Piece Flags Famous Chicken Strip meal includes: three crispy chicken strips with fries and large soft drink. Accepted at: Hurricane Harbor – Pink Flamingo; County Fair Food Court – County Fair Grill; Yukon Territory – Maw & Paw's; County Fair – Totally Kickin' Chicken