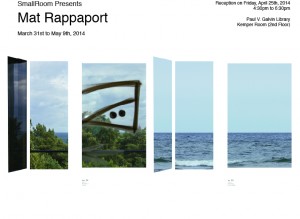 SmallRoom is pleased to announce their final exhibition of the academic year with Mat Rappaport from March 31 – May 9, 2014, in the Paul V. Galvin Library, Kemper Room, Second Floor.
The show  features film documentary and photo instillation.
Join SmallRoom for a reception of refreshments and art from 4:30-6:30 pm on April 25, 2014.