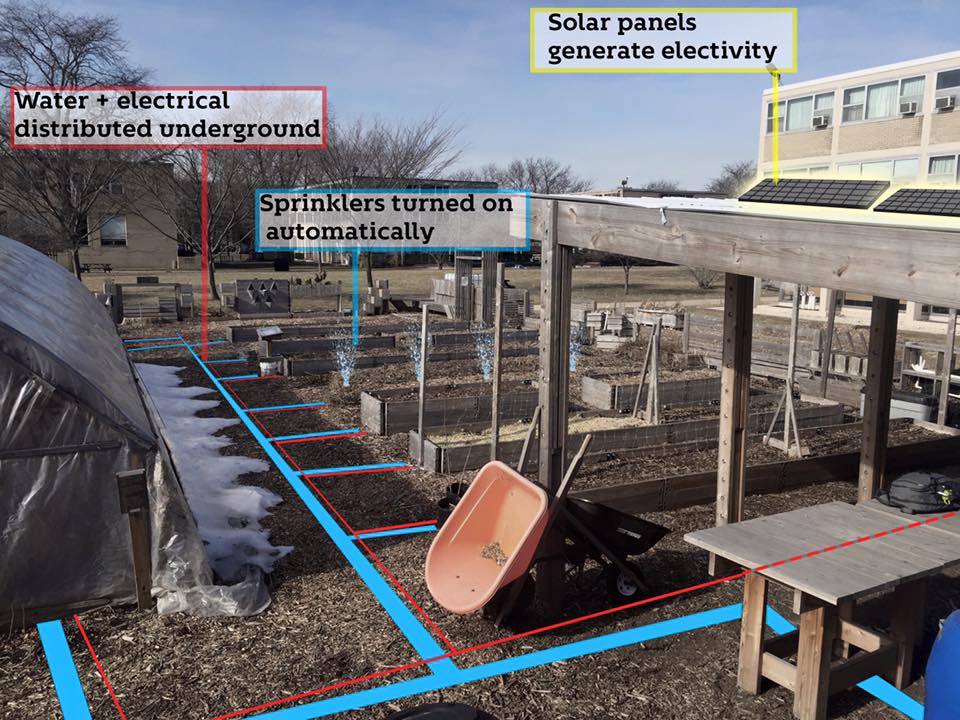 uFarmIIT is building a smart farm. On Saturday April 9, we will be installing solar panels, water and electrical grids, and sensors across the farm to control watering and growing conditions. This collaboration with Illinois Tech's Center for Smart Grid Application, Research and Technology (CSMART), Wanger Institute for Sustainable Energy Research (WISER), and IN-TECH has been a few years in the making and we couldn't be more excited.
On this day we will also be planting our spring crops of lettuce, spinach, kale and broccoli. If you are interested in helping get the farm started this season, stop by between 10:30 a.m. and 4 p.m.
Free food will be provided for all volunteers.