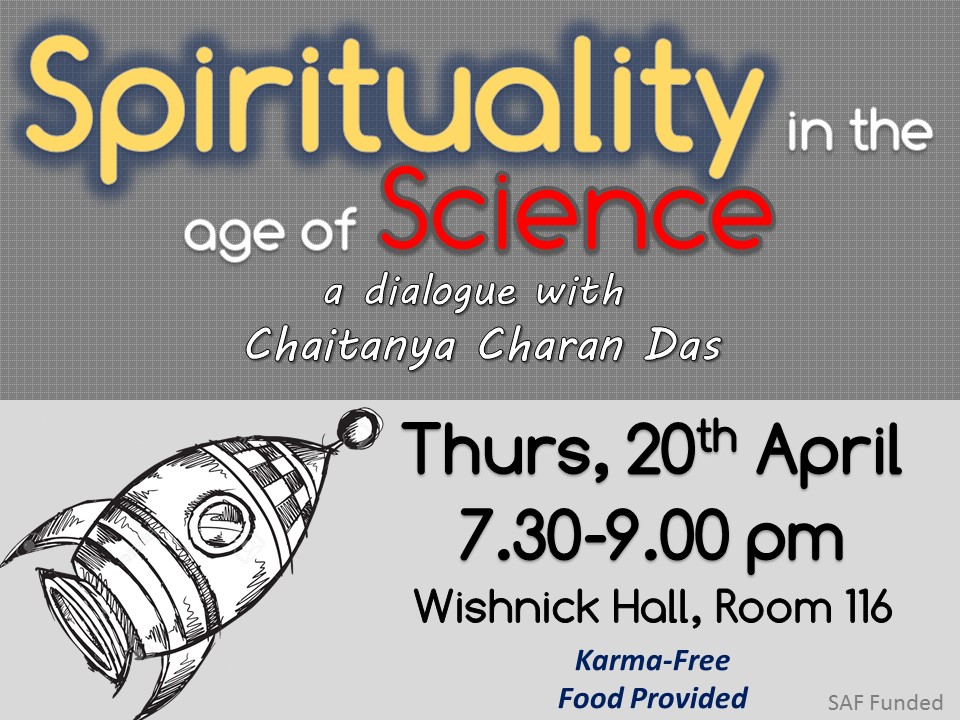 What exactly is spirituality? Is it possible to be spiritual in this modern age of science?
Chaitanya Charan Das, a world-famous practicing spiritualist and author of 16 books on the Yoga Lifestyle, will conduct a thought-provoking discussion at the next Krishna Talk. Join the Vedic Vision Society (VVS) on Thursday, April 20 at 7.30 p.m. in Wishnick Hall, Room 116.
Karma-free food will be provided after the session. Spread the word.
Read about the guest speaker and his articles here.