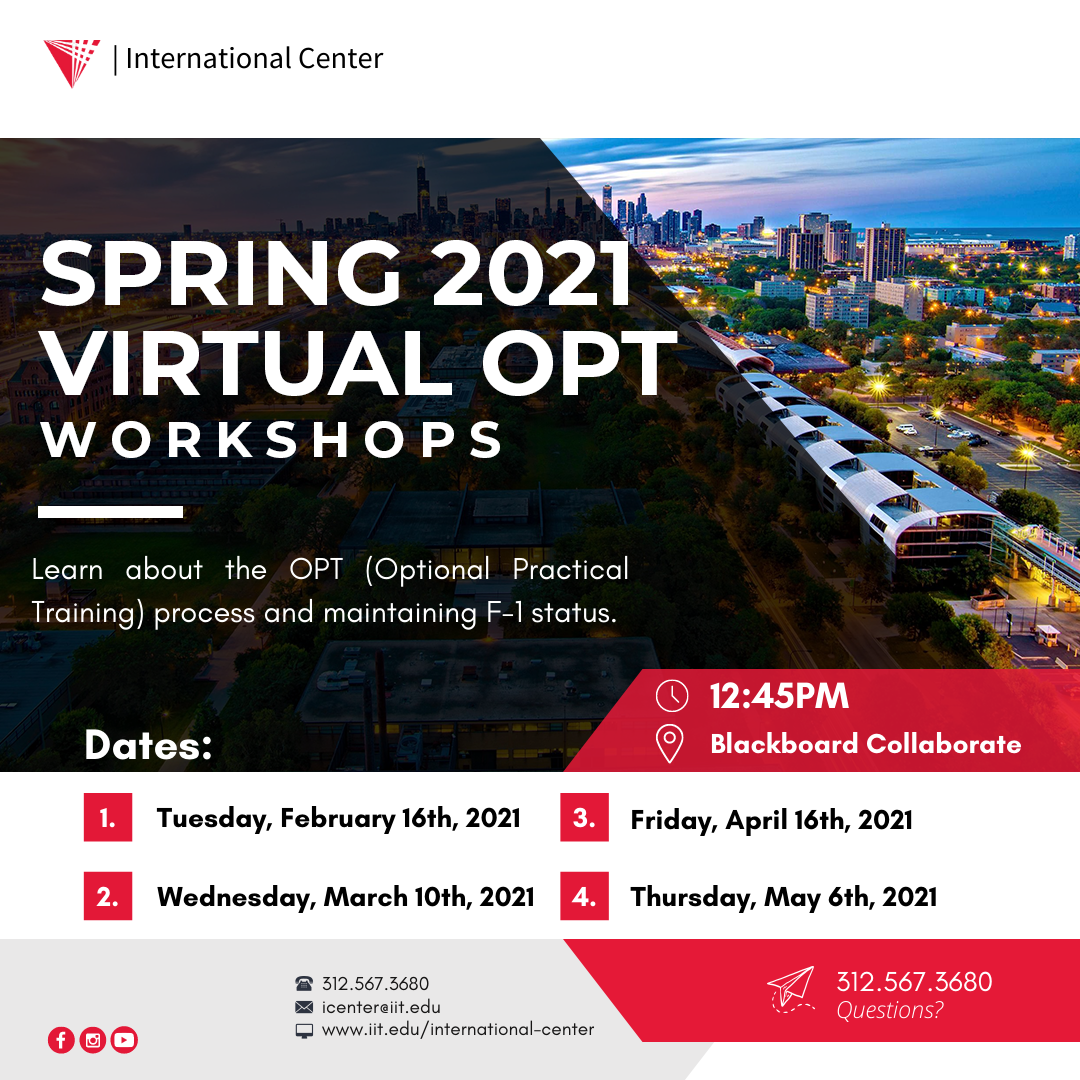 The International Center will host informational virtual workshops on the Optional Practical Training (OPT) process during the spring 2021 semester. All (F-1) international students (graduate and undergraduate) interested in Optional Practical Training should attend virtually. The workshop will cover the application process, regulations and expectations, employment reporting, etc.
The upcoming workshops will be on the following dates:
Wednesday, March 10
Friday, April 16
Thursday, May 6
All sessions will take place at 12:45 p.m. promptly via Blackboard Collaborate.
The link for the Wednesday, March 10 workshop is http://bit.ly/I-CenterMarchOPT
Contact icenter@iit.edu with questions.