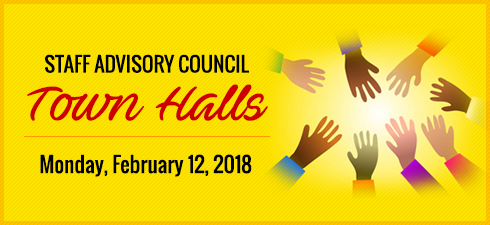 The Illinois Tech Staff Advisory Council is excited to continue its series of town halls where university staff are able to engage directly with senior leadership of the university. The second town hall of this type will take place on Monday, February 12 from 12:30–2 p.m. in Hermann Hall Ballroom and will feature:
• Chris White, Vice Provost for Research and Academic Affairs
• Ophir Trigalo, Vice Provost and Chief Information Officer
Chris will introduce himself, provide a quick summary of offices under his authority, a list of priorities and major initiatives, followed by a few personal opinions in regards to Illinois Tech's strengths and the future of higher education.
Ophir will introduce the Office of Technology Services (OTS), discuss major achievements challenges, priorities, and discuss industry direction and OTS adoption.
We encourage you to make use of this public forum to ask questions, provide suggestions, and learn about their work, visions, and goals. The council greatly appreciates the ideas, collaboration, and energy at previous town halls, so we look forward to keeping conversation and initiatives moving forward with the help of this new series!
Note that this event will also be live-streamed online for those staff members who are unable to attend in person. The link to that stream will be provided via email the morning of the town hall.
To RSVP and submit a question you would like answered, please complete this online form.
We look forward to seeing you at the town hall.
The Illinois Tech Staff Advisory Council
staffcouncil@iit.edu