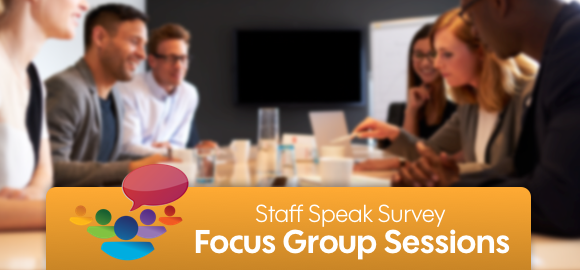 The Staff Advisory Council would like to invite you to share your thoughts regarding the areas for development identified in the Staff Speak Survey. We are hosting focus group sessions on the Mies Campus Tuesday, April 4, and Thursday, April 6. Downtown Campus sessions will be held on Friday, April 7. Each focus group session should last no longer than 90 minutes and is limited to 10 participants. 
You can RSVP by completing this online form. The deadline to RSVP is Tuesday, March 21 at 5 p.m. Additional focus group opportunities may be offered in the future based upon demand.
The purpose of the focus group is to better understand the results of the Staff Speak Survey and gather ideas to address the areas for development (senior leadership, recognition and appreciation, or organizational strategy). The Staff Advisory Council will use the information learned in the focus groups as the basis for its recommendations to enhance the staff experience at Illinois Tech.
Thank you in advance for participating in this feedback and exploration process. More background information will be sent to those confirming attendance.