Congratulations to all of this year's Staff Service and Team Excellence award winners. Awards were presented Tuesday, December 10 in the Hermann Hall Auditorium by President Cramb and Provost Kilpatrick. Thank you to all of the university staff and faculty who attended, making this a very special occasion for all of our honorees.
Below are photos of highlights from the ceremony: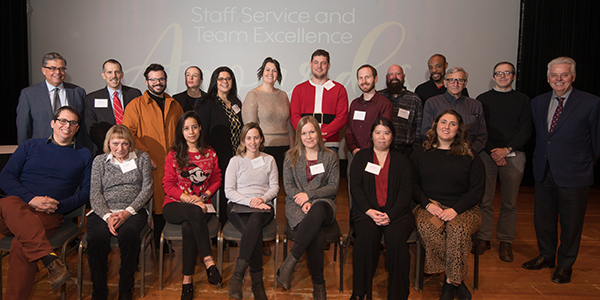 Five Years of Service Honorees—front row: Devin Savage, Ellen Spiewak, Abigail Vargas, Natalie Polacek, Linsey Maughan, Juliana Chin, and Alexandra Case; back row: John Huebler, Travis Rothe, Sasha Zanko, Cynthia Torres, Toni Riley, Mairtin Mersch, Joseph Gorzkowski, Michael Wheaton, Todd Kelly, Grigoriy Abramov, and Adam Strohm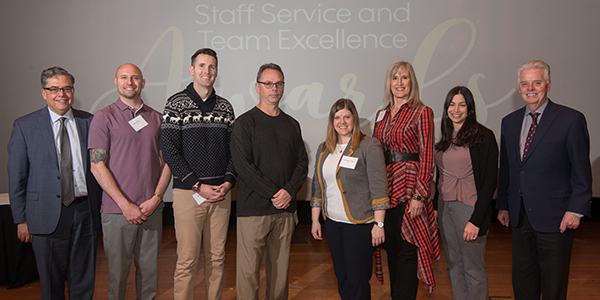 10 Years of Service Honorees—Michael Gillhouse, John "BJ" Engelhardt, Matthew Cusack, Elizabeth Wahlstrom Helgren, Gabrielle Smith, and Adrienne Wassell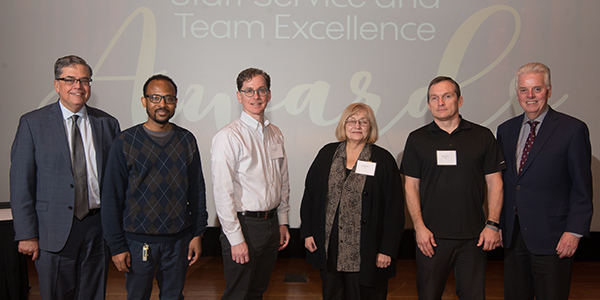 15 Years of Service Honorees—Alton Jackson, Eric Neagle, Carol DeBiak, and John Clemens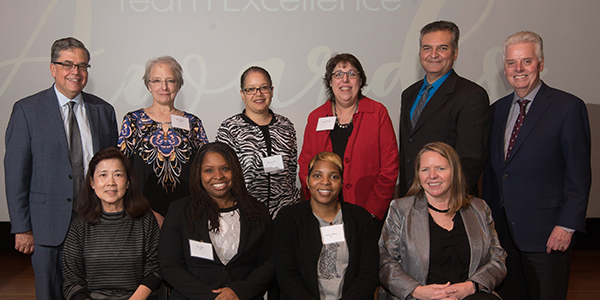 20 Years of Service Honorees—front row: Melanieta Anggraeni, Dana Royal, Katherine Williams, and Beth Campbell; back row: Susan Parpart, Antoinette Allen, Domenica Pappas, and Antonio Pacheco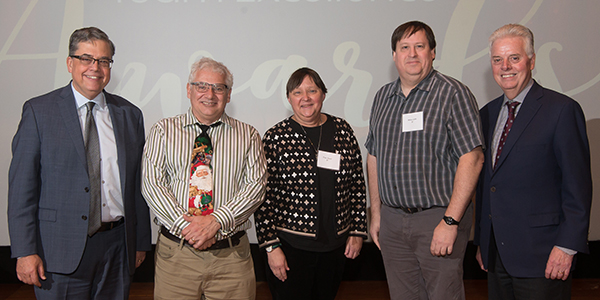 25 Years of Service Honorees—Benito Bozzetti, Debra Quentel, and William Luebke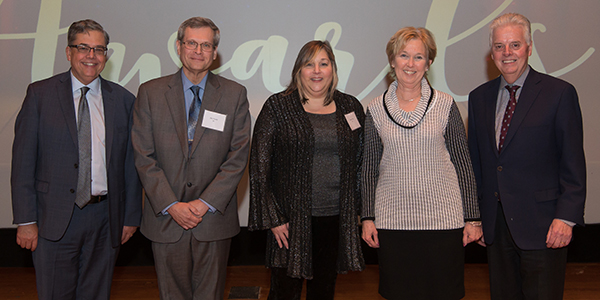 30 Years of Service Honorees—John Kazibut, Deborah Tocco, and Margaret Murphy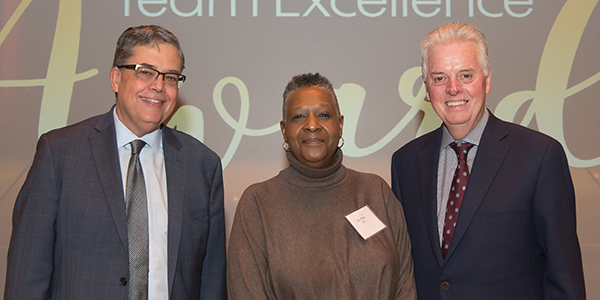 40 Years of Service Honoree Erma Thomas with President Cramb and Provost Kilpatrick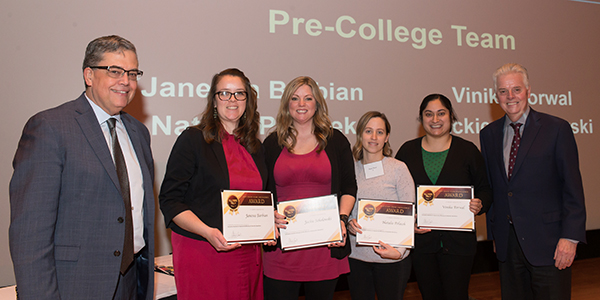 Team Excellence Award Winners for Innovative Solutions to Improve the Efficiency of Illinois Tech Operations: Pre-College Team—Janessa Barbian, Jackie Sokolowski, Natalie Polacek, and Vinika Porwal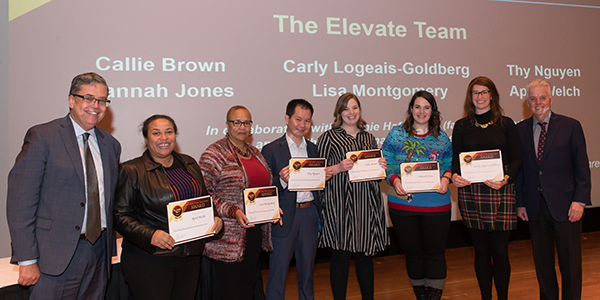 Team Excellence Award Winners for Innovative Solutions that Improve the Experience of Illinois Tech Students and/or Alumni: The Elevate Team—April Welch, Lisa Montgomery, Thy Nguyen, Callie Brown, Hannah Jones, and Carly Logeais-Goldberg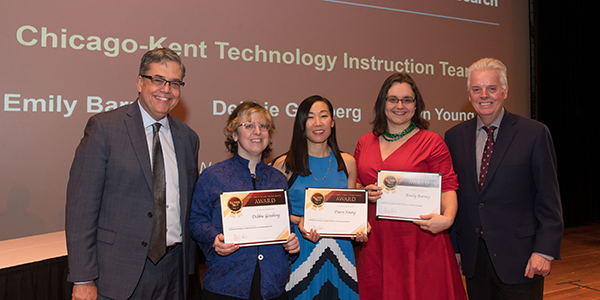 Team Excellence Award Winners for Innovative Collaboration to Support Excellence in Teaching and Research: Chicago-Kent Technology Instruction Team—Debbie Ginsberg, Dawn Young, and Emily Barney
If you were unable to attend the ceremony, you can watch a recording of the entire event here.
A gallery of images, including individual photos of each year of service honoree, is available here.
A special thank you to our emcee, humanities professor Greg Pulliam, the Staff Advisory Council, Event Services, IIT Online, Marketing and Communications, and Human Resources for all of their assistance in making this annual event a great success!