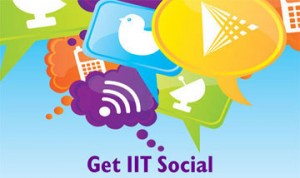 Welcome new and returning Illinois Tech students to another semester. In addition to the diverse community that you've joined to study, work, and play, there are lots of ways to meet new friends and reconnect with old ones through the IIT social media community. Stay connected with the latest university news including reminders about lectures, special learning opportunities, and IIT achievements with IIT Today – your source for news and events for students, faculty, staff, and friends of IIT.
In addition to receiving IIT Today, the daily electronic newsletter, stay connected throughout the day by joining IIT Today on social media.
Like us on Facebook.
Follow us on Twitter.
Join us on LinkedIn.
Watch us on YouTube.