It's that time of year. The Office of Campus Life is working with multiple campus offices to bring you the best Stress Free Zone possible.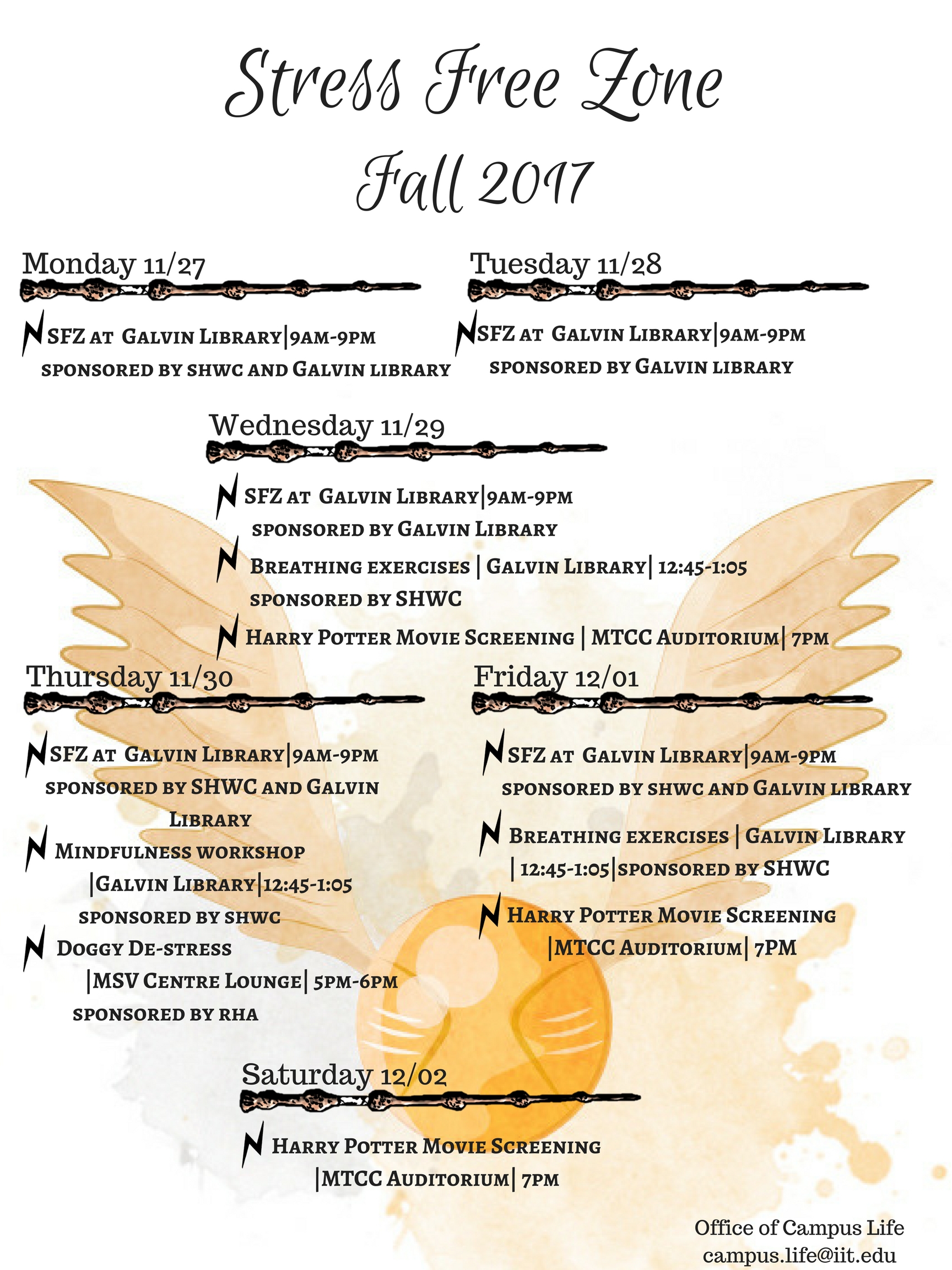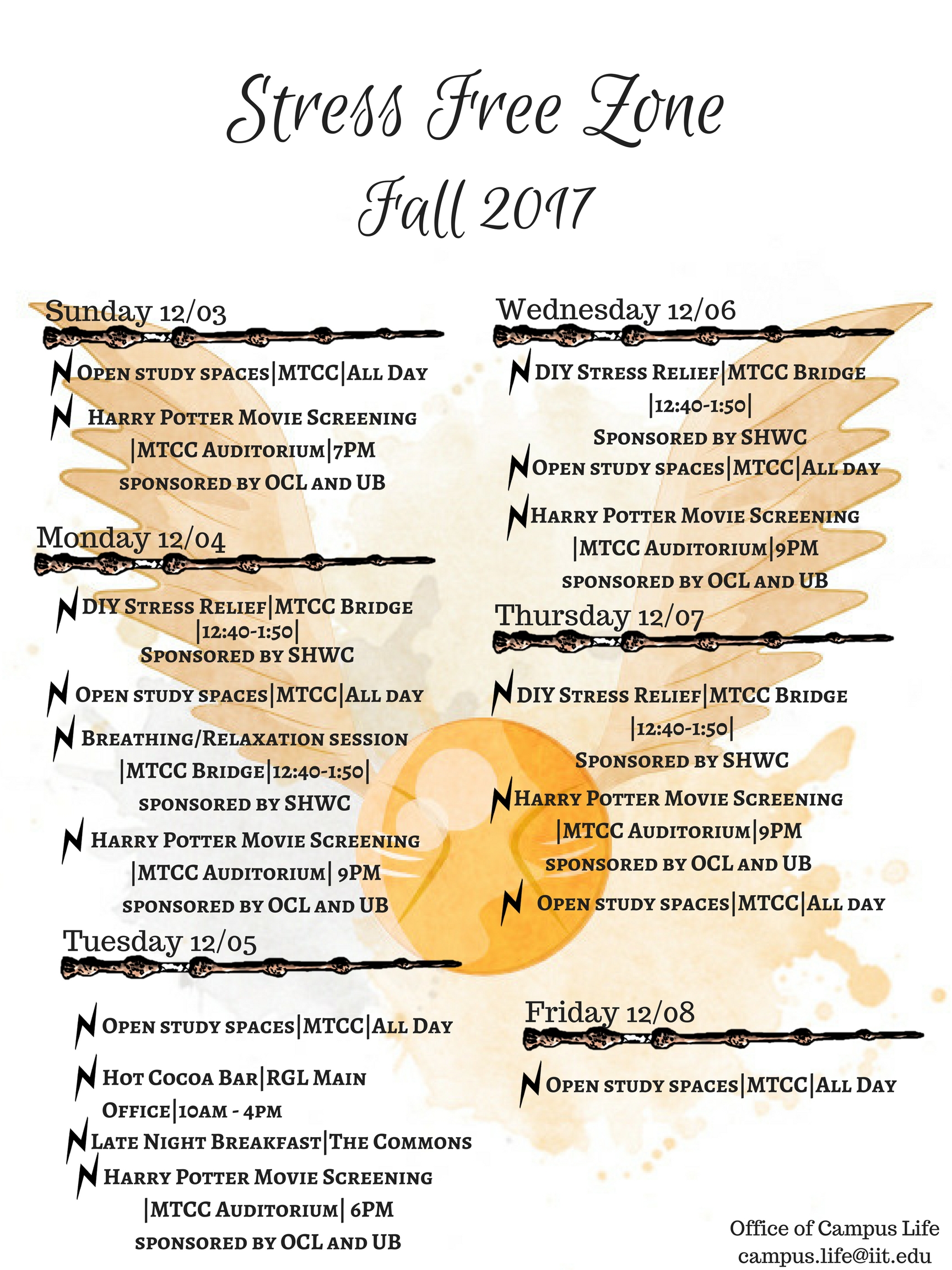 Study rooms in the McCormick Tribune Campus Center (MTCC) are open all day, every day, for students. The Bog in Hermann Hall is also open for studying.
Late Night Breakfast with Sodexo (Tuesday, December 5)
OCL and Union Board (sponsored by the SAF) will be showing all of the Harry Potter movies. View the flyers above for dates and times.
Paul V. Galvin Library has kinetic sand, coloring pages, and paper crafts.
The Student Health and Wellness Center has coloring books, stress ball making, aromatherapy, and breathing exercise instructions . These events will take place in the library, and on the MTCC Bridge.
Carman and Gunsaulus residence halls will be doing some takeaway Aromatherapy during the week.
The Main Office of Residence and Greek Life will be having a Hot Cocoa Bar on December 5 from 10 a.m.–4 p.m.
Stop by the Illinois Tech Bookstore and unplug. Close the lid on that laptop (make sure to save), turn off that tablet, and enjoy a little analog fun. Color a coloring book page for a discount at the bookstore. Compete with your friends and enemies with old old old school games that don't need electricity.
OCL will also debut an interactive arcade game that is perfect for relieving stress by the Illinois Tech Bookstore.