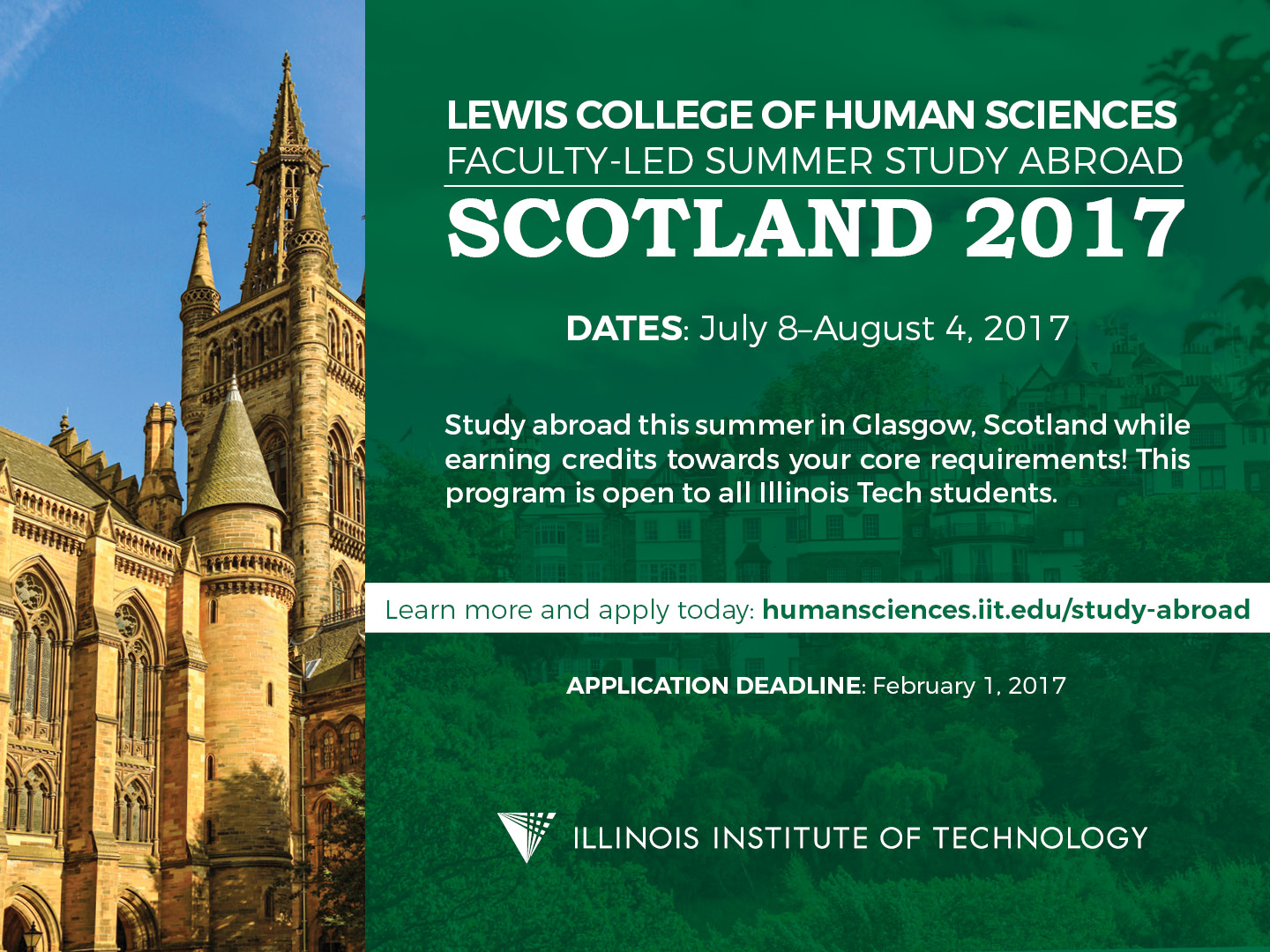 Did you know that logarithms, the toaster, and the modern game of golf were invented in Scotland? Or that many movies and TV shows, such as Outlander and Harry Potter and the Sorcerer's Stone, were filmed in Scotland? Culture, history, innovation, beautiful landscapes, and friendly people—Scotland has it all. Immerse yourself in Scottish culture by exploring some of the 3,000 ancient castles, taking train rides through the beautiful Scottish countryside, visiting museums, enjoying the local cuisine, attending summer festivals, and much more. Scotland has something for everyone.
The 2017 Lewis College faculty-led summer study abroad program will be held in Glasgow, Scotland, from Saturday, July 8 through Friday, August 4. Illinois Tech faculty teach all courses, which meet at the University of Glasgow campus. The University of Glasgow was founded in 1451, and is one of Scotland's ancient universities. Classes will be conveniently scheduled three days a week to allow for weekend travel. You can reach Ireland, England, and Wales by train, bus, or ferry.
This program is open to students in all colleges who are not on academic probation. One social sciences course and one humanities course are offered, giving students the opportunity to earn "S" and "H" credit toward the Illinois Tech core curriculum requirements.