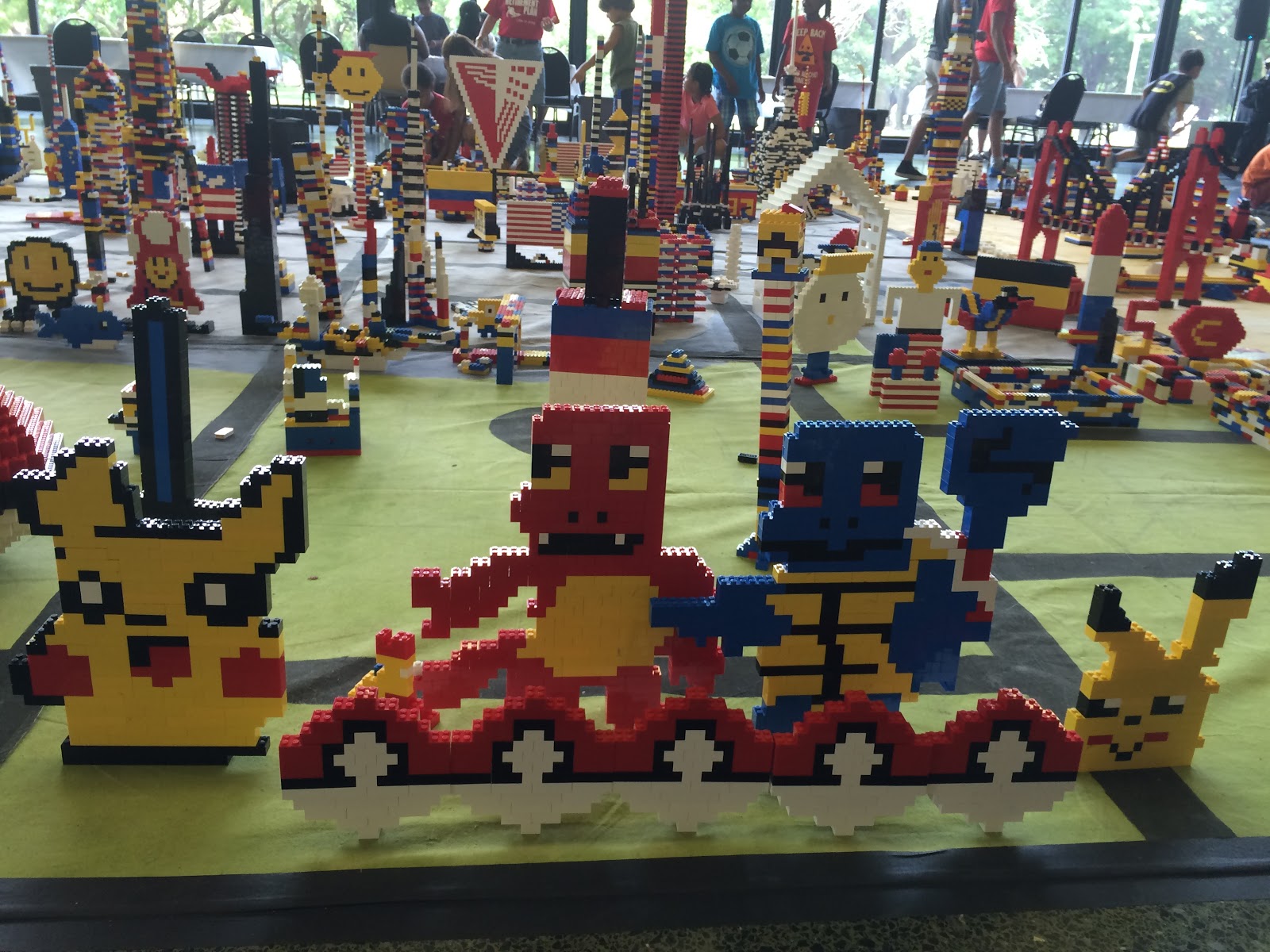 On July 23, over 300 adults and kids enjoyed a day of building creativity. Illinois Tech's annual event, Block City, was held with a morning and afternoon session where children and their families played with more than 40,000 LEGO blocks. An alumni breakfast was also held. Participants in both sessions contributed to the development of a LEGO-topia on a city map-like tarp. As "Everything Is Awesome," from the LEGO movie bopped in the background, red cups filled to the brim with LEGOs spread across Hermann Hall, where kids played and shared with new friends. By the end of the day, Block City's skyline was an impressive mix of skyscrapers, elaborate bridges and boats, Illinois Tech-themed buildings, Chicago icons, as well as less "traditional" city structures like dragons, Spiderman, R2D2, a giant iPhone, and of course, Pokemons. The tallest piece of work was over 100 inches tall. Parents and family members also claimed works of their own that only made the children even more excited to build. Block City's VIP, Rocco Buttliere, ARC '17, wowed attendees with his ever impressive LEGO highrises and skyscrapers of famous architecture from across the world.
The Office of the Vice Provost of Student Access, Success and Diversity Initiatives, the Office of Institutional Advancement, and the Career Services office, thank all guests and participants for coming with their children and families. Block City is only possible because of the individuals who keep coming back year after year with their friends. Thank you, also, to the staff and volunteers who went above and beyond to help the event go as smooth as possible.
Did you attend? Take a short survey
Block City 2016 guests: take a brief survey to help us learn how to make the event even better in the future. Make sure to "like" our Facebook page to see all the social media buzz from the weekend, and to stay tuned for the professional photos.