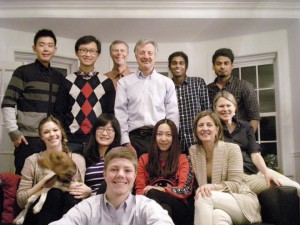 Illinois Tech international students and scholars:
Every year the International Center arranges hosts for Thanksgiving and gives international students the opportunity to be matched with a host. This is a great opportunity for you to spend a traditional holiday with an American family, enjoy a Thanksgiving meal and get to know some other Illinois Tech students.
This year Thanksgiving is on Thursday, November 26.
If you are interested in this program, complete this form by Friday, November 13. Sign up for this program only if you know you are able to attend because once you have been matched; you will not be able to cancel. You will be informed of your matches the week of Monday, November 16.
We hope you will take advantage of this chance to have a wonderful cultural experience with a family, enjoy a day off campus and create lasting memories of your time in the United States.
If you have questions, email the International Center at icenter@iit.edu.
This event reflects the values expressed in IIT's Diversity Statement and is intended to promote diversity at Illinois Tech.