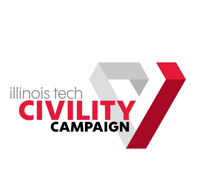 Join us for the Civility Campaign Monday, April 11 through Friday, April 15. We'll talk about what it means to be civil on Illinois Tech's campus and in the community through a week of interactive activities, engaging conversation, and a chance to leave your legacy with Residence Hall Association.
Like our Facebook page for more info.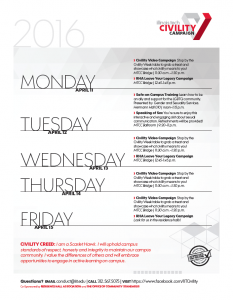 *Schedule Correction: The final RHA Leave Your Legacy event will be held on Thursday, April 14 from 7-9 p.m.