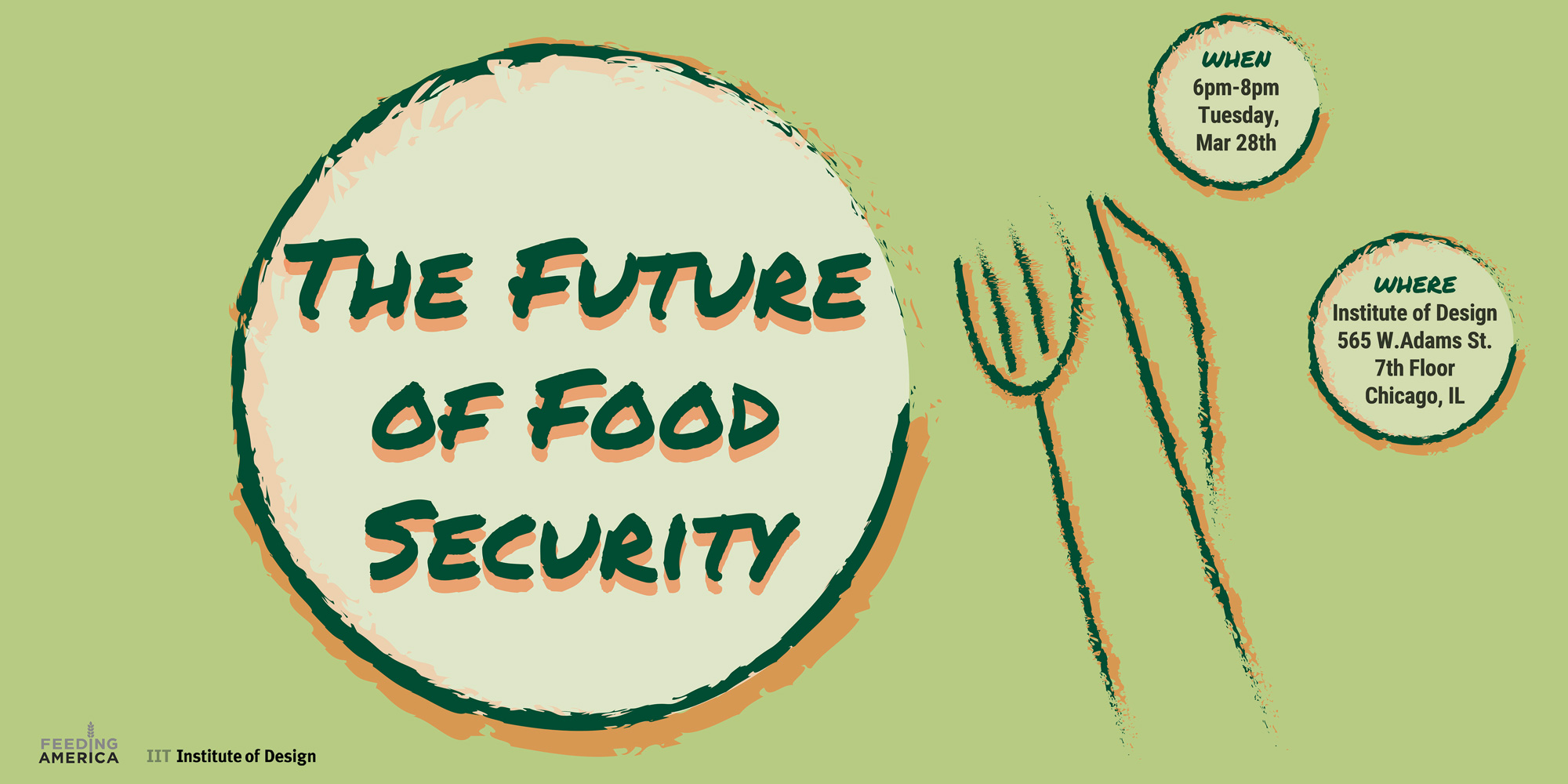 The Future of Food Security forum will take place on Tuesday, March 28 from 6–8 p.m. at the Institute of Design (565 W. Adams, 7th floor, Chicago). The forum will focus on the issue of food insecurity among senior citizens in the United States. Experts from design and food industries will discuss operational, social, and nutritional contexts regarding food sources for senior citizens, and together re-envision current models of delivering food security.
Facilitators
Maura Shea is VP of Innovation at Feeding America, the national hunger relief network of food banks in the U.S. Before Feeding America, Shea led innovation at the YMCA of the USA, redesigning many of the core programs offered at YMCAs across the country, as well as developing a new offering that has scaled to over 350 local YMCAs. Shea spent nearly ten years at IDEO after graduating from the Institute of Design with a M. Des in Design Research.
Carlos Teixeira is an associate professor with research interests in the areas of design strategy, open innovation, and sustainable solutions. He teaches graduate courses and advises doctoral students on the strategic use of design capabilities in complex spaces of innovation.