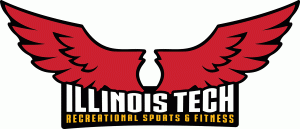 Illinois Institute of Technology's Recreational Sports and Fitness department is happy to announce it's first-ever "Great IIT Race." The event, which is modeled after the CBS television show "The Amazing Race," will be held on Friday, September 25.
Beginning at 2 p.m. on the east side of Keating Sports Center, The Great IIT Race will test both physical and intellectual abilities. Each team must consist of two or three students. The first team to successfully complete all challenges will be the winner.
Register here. Click on Recreational Sports, and select The Great IIT Race. Beverages and snacks will be provided to all participants following the event. Any questions can be directed to Courtney Budd at cbudd@iit.edu.