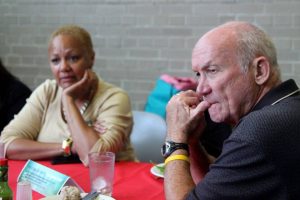 Lisa Montgomery, director of the Office of Inclusion, Diversity, and Employer Engagement, approached IIT Dining Services in 2013 with an idea for an event that would facilitate impactful conversations for students. The event was named the Industry Sharing Table and is hosted once a month in The Commons.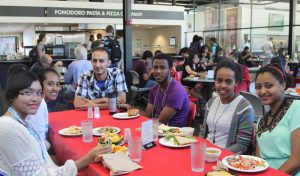 Students involved with Illinois Tech's professional student organizations, honor societies, and Ph.D. program are invited to have lunch with alumni, industry partners, and advisors with the goal of meeting, learning, networking, and connecting with influencers in their field of study. This program strengthens the connection between the groups and helps students to build skills in the areas of leadership, community, and innovation.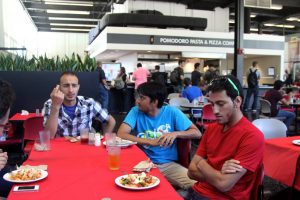 The Students
The executive board members of 36 professional student organizations, three honor societies, and Ph.D. students at Illinois Tech have participated in this program. These groups collectively represent half of the student population and this event promotes introductions, collaboration, and shared interests.
Groups Include: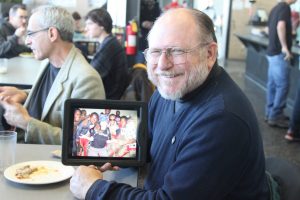 Professional Student Organizations
American Chemical Society
American Institute of Aeronautics and Astronautics
American Institute of Architecture Students
American Institute of Chemical Engineers
American Medical Student Association
American Society of Civil Engineers
American Society of Mechanical Engineers
APICS
Arab American Association of Engineers and Architects
Association for Computing Machinery
Association for Computing Machinery-Women
Association of Information Technology Professionals
Biomedical Engineering Society
Construction Management Association of America
Council of Supply Chain Management Professionals
Engineers for a Sustainable World
Engineers Without Borders
Institute of Electrical and Electronics Engineers
Institute of Transportation Engineers
NASA RMC
National Electrical Contractors Association
National Society of Black Engineers
Society of Automotive Engineers
Society for Industrial and Applied Mathematics
Society of Hispanic Professional Engineers
Society of Women Engineers
Structural Engineers Association
Veterans
Honor Societies
Chi Epsilon
IEEE Eta Kappa Nu
Tau Beta Pi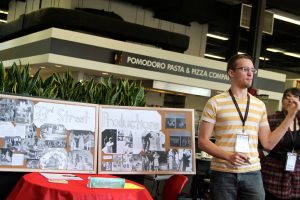 To date, more than 2,000 students have participated in this program. This program has been supported since its beginning through the generosity of Sodexo who donates a preset number of meals for each event.
For more information regarding the Industry Sharing Table, please email lisa.montgomery@iit.edu.