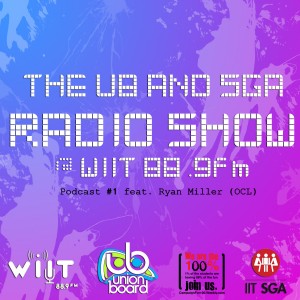 The UB/SGA radio show is the new iteration of the Campaign of 100%. The show aims to get students involved in IIT while increasing the audience of WIIT. It also works as a space for student organizations, students, and university departments to talk, promote or give their opinion on what's happening on our campuses and school partners.
Tune it in at 88.9 FM today, September 13, at 1:00 pm and every two weeks thereafter or listen to it online. You can also download or listen to an improved version the Monday after the show by following Union Board's Facebook page.
The UB/SGA radio show is brought to you by the executive members of IIT's Union Board and Student Government Association. Get involved by contacting ub@iit.edu or sga@iit.edu.