Illinois Institute of Technology is awarding three honorary degrees at Commencement 2015 on Saturday, May 16, 2015.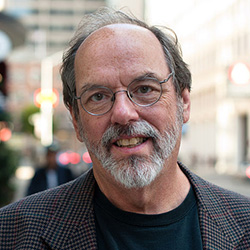 Ward Cunningham has worked for and consulted with daring startups and huge corporations. He has served as CTO, Director, Fellow, Principal Engineer, and Inventor. He is best known for creating wiki. He leads an open-source project rebuilding wiki to solve more complex sharing situations addressing some of societies toughest problems. Cunningham founded movements in object-oriented, agile software, extreme programming, and pattern languages. Cunningham lives in Portland, Ore. and works for New Relic, Inc.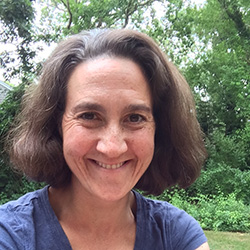 Jennifer S. Light is Professor of Science, Technology and Society and Professor of Urban Studies and Planning at MIT. Trained as a historian and sociologist of science and technology, Light studies past efforts to solve social and political problems using scientific methods and technological tools. Her careful attention to understanding when and how well-intentioned individuals and institutions failed to achieve their goals shows how humanistic inquiry can provide vital guidance to enhance the future work of scientists and engineers.
Light holds degrees from Harvard University (AB, History and Literature, 1993; PhD, History of Science, 1999) and the University of Cambridge (MPhil, History and Philosophy of Science, 1994). She has been a member of the Institute for Advanced Study and received the Catherine Bauer Wurster Prize from the Society for American City and Regional Planning History. Light is the author or editor of three books and numerous articles, and serves on the editorial boards of the IEEE Annals of the History of Computing, Information and Culture, Historical Studies in the Natural Sciences, and the Journal of Urban History. She was previously on the faculty of the School of Communication and the Departments of History and Sociology at Northwestern University.
William F. Baker is a Structural Engineering Partner for Skidmore, Owings & Merrill, LLP, where he strives to extend the profession of structural engineering through design, research, teaching, and professional activities. A particular focus of Baker's work is the design and engineering of supertall towers. He led the development of the "buttressed core" structural system for the Burj Khalifa, the world's tallest manmade structure. In addition to his work on supertall buildings, his expertise also extends to long-span roof structures, such as the Korean Air Lines Operations Hangar and the Virginia Beach Convention Center, as well as noteworthy structures such as Broadgate Exchange House and the GM Renaissance Center-North Lobby. Baker has also collaborated with numerous artists, including Jamie Carpenter (Raspberry Island-Schubert Club Band Shell), Iñigo Manglano-Ovalle (Gravity is a Force to be Reckoned With), James Turrell (Roden Crater), and Jaume Plensa (World Voices). In addition to many other honors, Baker was elected to the Royal Academy of Engineering in 2014.
The Opening Ceremony, which will be held on the IIT Ed Glancy Baseball Field, will take place from 10–11:30 a.m., and will include all candidates for bachelor's, master's, and Ph.D. degrees.
Academic Unit Ceremonies will take place between noon–3 p.m. Students will attend one Academic Unit Ceremony based on his/her college or academic unit affiliation.
For more information about Commencement, visit the Commencement 2015 website here.