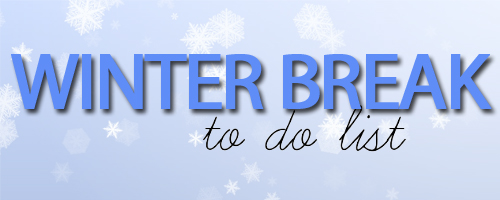 Congratulations on completing your finals. As you wrap up the semester and make plans to rest and recharge over winter break, take some time to review the following three things with your parent(s). These simple steps will prepare you for a successful spring semester and the 2017-2018 academic year.
Check that the 2017-2018 FAFSA was completed. Traditionally, the FAFSA is available beginning January 1. This year, however, the application became available beginning October 1. Visit our resource page for FAFSA updates.
Get familiar with the National Student Loan Data System (NSLDS). NSLDS is a central database that keeps track of a student's loan debt and breaks it down by loan type. You can also use this tool to find out the loan servicer information to make payment arrangements, learn more about payment plans and pay down loan interest. View this video to learn more about how to use NSLDS.
Discuss money management and budgeting strategies to make the most of employment earnings or personal expense allotment. View some valuable information on our Money Management website page or view this video for more information.
If you have any questions, contact us at finaid@iit.edu or 312.567.7219. As a reminder, our office hosts walk-in hours Mondays and Tuesdays, from 10 a.m.–4 p.m., Wednesdays and Thursdays from noon–4 p.m., and Fridays from noon–3 p.m.. Please note our office will be closed Monday, December 26 through Monday, January 3.
Have a great winter break.
Office of Financial Aid