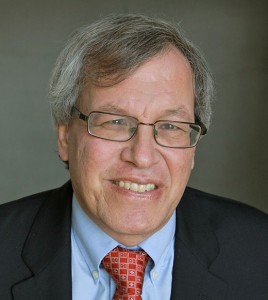 University of California Irvine School of Law Dean Erwin Chemerinsky has been named IIT Chicago-Kent College of Law's 2013 Centennial Visitor. Chemerinsky will deliver the 2013 Centennial Lecture, "Has the Supreme Court Lost Faith in the Courts?," at 3 pm on Monday, October 7 in the Governor Richard B. Ogilvie Auditorium at the law school.
The Centennial Visitor lecture series was inaugurated in fall 1987 as part of a year-long celebration to mark the founding of Chicago College of Law, forerunner of IIT Chicago-Kent, in 1888.
"We are pleased to have Dean Chemerinsky – one of the nation's leading constitutional scholars and advocates – join us to address a most provocative and timely topic on the day the Supreme Court reconvenes for its new term," said IIT Chicago-Kent Dean Harold J. Krent.
Chemerinsky is the founding Dean and Distinguished Professor of Law and the Raymond Pryke Professor of First Amendment Law at the University of California Irvine School of Law. He also holds a joint appointment in the university's political science department. Joining the University of California Irvine School of Law in 2009, Chemerinsky previously taught at Duke Law School for four years. Prior to that, he taught for 21 years at the University of Southern California School of Law and served for four years as director of the Center for Communications Law and Policy. Chemerinsky has also taught at UCLA School of Law and DePaul University College of Law.
He earned his law degree from Harvard Law School and completed his undergraduate education in communications at Northwestern University.