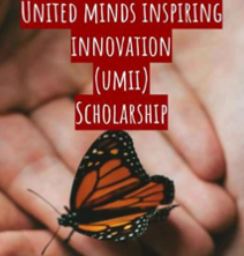 The United Minds Inspiring Innovation (UMII) Scholarship Application for the fall 2018 term is now open. UMII supports undocumented Illinois Tech students who demonstrate financial need but do not qualify for federal aid (FAFSA). Apply for the UMII scholarship.
Applications must be submitted in person to the Office of Financial Aid by 5 p.m. on Thursday, October 11, 2018.
Funds for UMII are available through a $4.50 per semester opt-in fee and other private donations. Private donations are accepted year-round. Donate here. You can learn more about UMII by visiting the Undocumented Students website.
Contact the Office of Financial Aid at 312.567.7219 with questions.