Union Board is bringing comedian Cristela Alonzo to campus!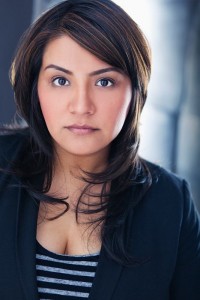 Alonzo will perform at 7:30 pm on Wednesday, November 14 in the MTCC Auditorium.
Cristela Alonzo started doing stand up in Dallas, Texas. She moved to Los Angeles in 2005 and got her first break in 2006 when she was hired to write for a Comedy Central show. In 2007, she was featured on Comedy Central's "Live At Gotham."
Alonzo was also a semifinalist on NBC's "Last Comic Standing" in 2010 and that appearance led her to 2011—her busiest year to date. She was a part of Showtime's "Legally Brown," a stand-up special, featuring a diverse collection of comedians that premiered in May and was later on Gabriel Iglesias' "Stand-Up Revolution," in October on Comedy Central. Aside from stand-up, you might've also caught her on FX's "Sons of Anarchy" in November.
She has showcased at multiple conventions for National Association of Campus Activities (NACA) and performed at more than 70 colleges across the country in 2011. At NACA 2012, Alonzo booked greater than 100 shows for 2012–13, the most bookings from the NACA by a female comedian.
Alonzo has also worked as a correspondent for MTV.com and as a staff writer for Comedy Central and MSN.COM. She is an award-winning writer of a number of short films that have won numerous awards including Best Movie at the Boston Comedy Festival.
Whenever she's not on the road, Alonzo usually spends her time online reading the news, Twittering, or Facebooking. She currently lives in Los Angeles. Visit her at her website or through Facebook or Twitter.