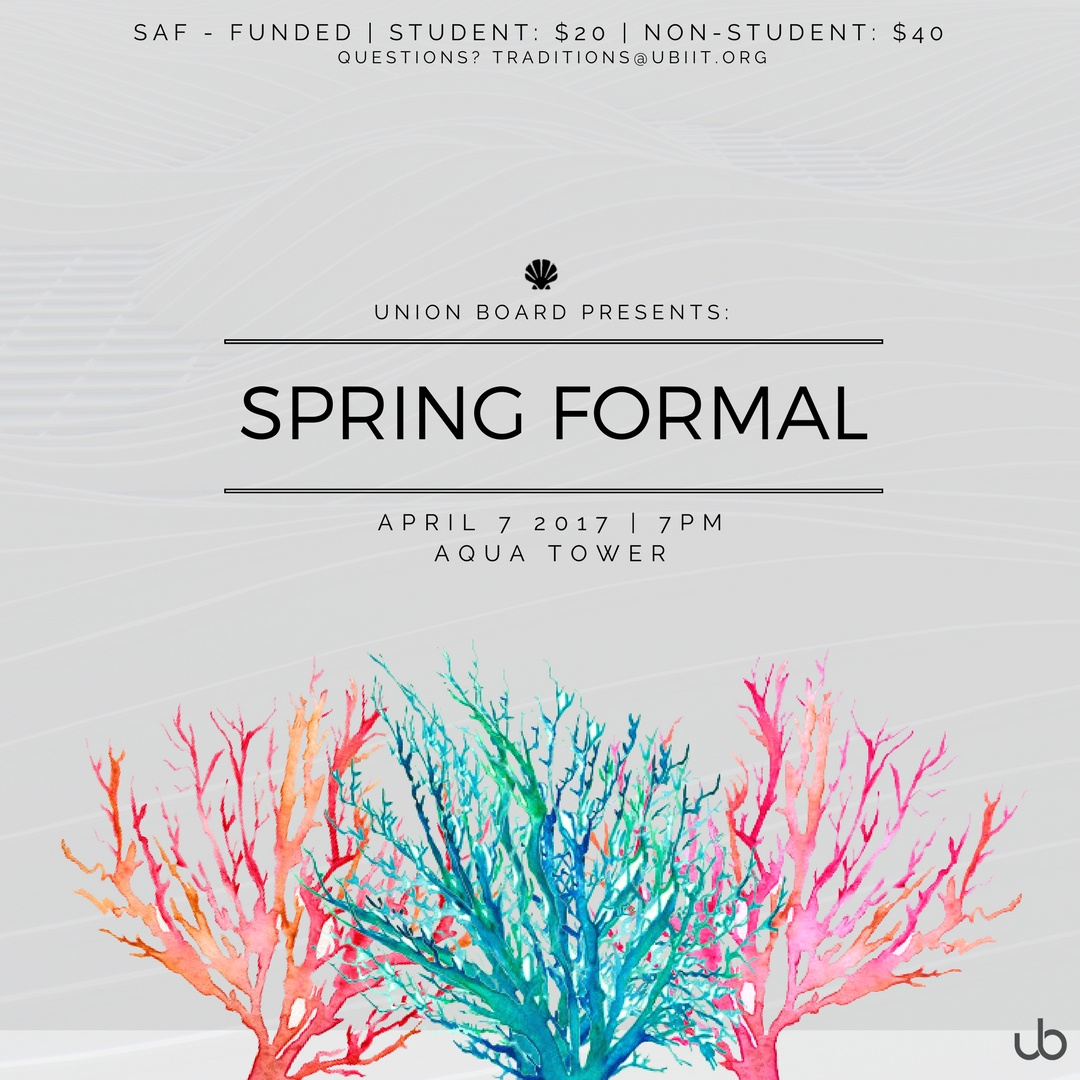 Spring Formal tickets are still available. Tickets can be purchased on Thursday, April 6 and Friday, April 7 from noon–6 p.m  in The Bog in Hermann Hall. Union Board's Spring Formal will take place on Friday, April 7 at 7 p.m. at the Radisson Blu Aqua Hotel.
There are only limited number of spots left, so be sure to get your ticket now. Tickets are $20 for students and $40 for non-students.
The event will be this Friday April 7th at the Radisson Blu Atlantic Ballroom. Doors will open at 7PM and dinner will be served at 8PM.
Questions? Email traditions@ubiit.org.