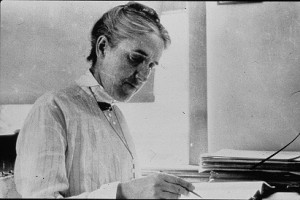 The Office of Spiritual Life and Service Learning invites the IIT community to a special event in celebration of Women's History Month.
Unlocking The Universe: Henrietta Leavitt tells the story of a "computer" astronomer whose 1908 discovery opened up the universe to our gaze, giving us modern astronomy and cosmology. Despite the great importance of her discovery, Henrietta Leavitt, like many women scientists of her time, continues to live in obscurity. Recent efforts are being made to correct this injustice of history.
Join us in welcoming guest speaker Pangratios Papacosta, and help celebrate the work of Henrietta Leavitt and her enduring legacy.
Thursday, March 7, 2013
3 pm
MTCC Auditorium
Papacosta holds B.Sc., Ph.D. degrees, and a M.Sc. in the history of science, all from the University of London. He taught at universities in London and Florida before joining Columbia College Chicago in 1987. He is the author of numerous peer-reviewed articles on physics, science education, and history of science.
Questions? Contact Lynne Meyer, Director of Spiritual Life and Service Learning, at lmeyer2@iit.edu or 312-567-3160.
---
This event reflects the values expressed in IIT's Diversity Statement and is intended to promote diversity at IIT.