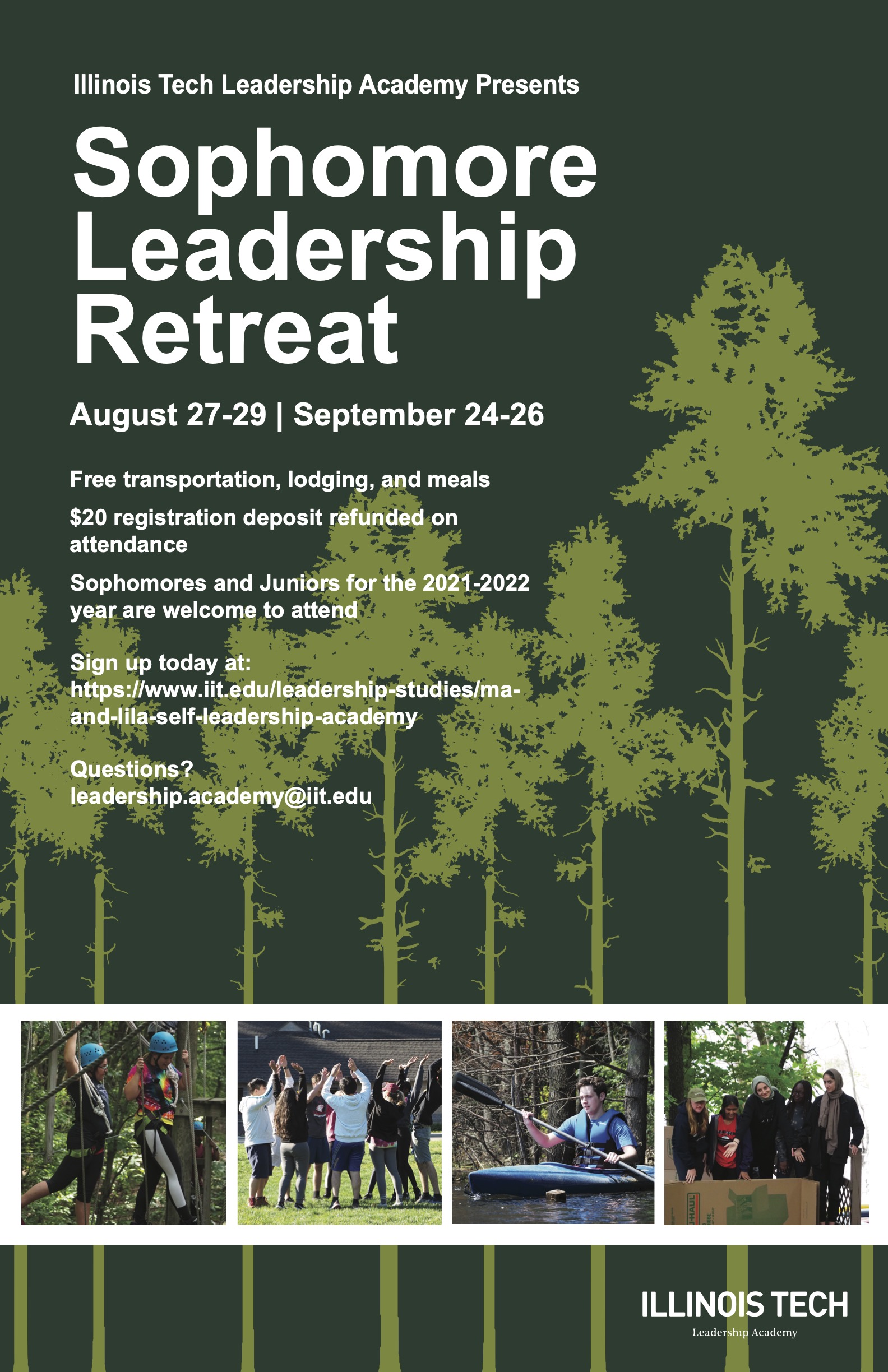 The Leadership Academy is thrilled to welcome students back to campus and is inviting the Sophomore and Junior classes for an exciting weekend of team building, high ropes courses, and other activities at Pretty Lake Adventure Camp in Mattawan, Michigan!
The weekend is completely free for students; transportation, accommodation, and food will be provided. Attendees will also receive a free t-shirt. A $20 deposit, which is refunded upon attendance at the Retreat, can be submitted online.
Our Retreats will take place on August 27–29 and September 24–26.
Sign up today to attend one of our Retreats: https://www.iit.edu/leadership-studies/ma-and-lila-self-leadership-academy
We look forward to seeing you there,
Leadership Academy