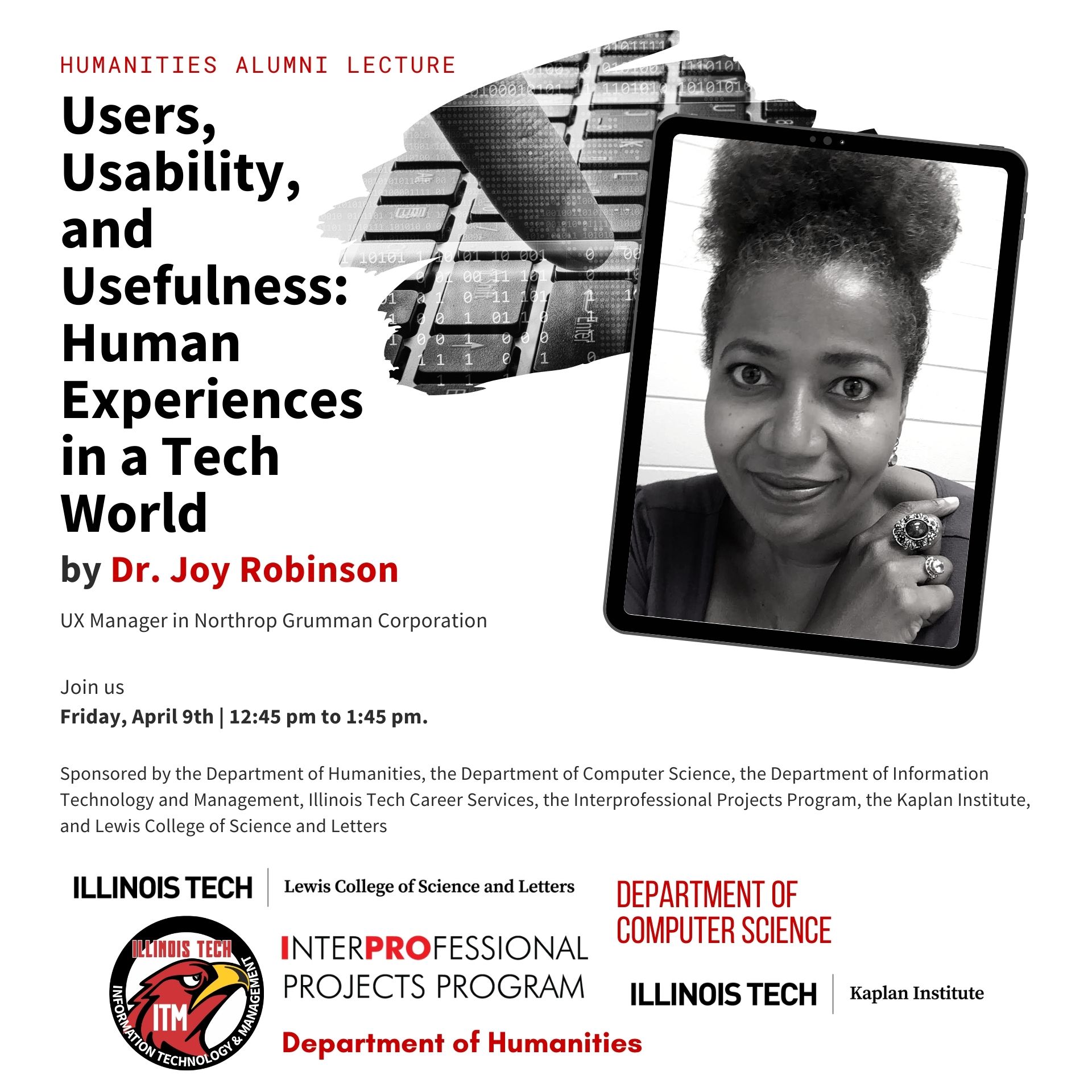 The Humanities Department is hosting an online alumni lecture event "Users, Usability, and Usefulness: Human Experiences in a Tech World" with Dr. Joy Robinson April 9 at 12:45 p.m. CDT
Attend this talk using this Zoom link.
The talk is sponsored by the Department of Humanities, the Department of Computer Science, the Department of Information Technology and Management, Illinois Tech Career Services, the Interprofessional Projects Program, the Kaplan Institute, and the Lewis College of Science and Letters.
Dr. Robinson is currently the UX Manager in Northrop Grumman Corporation.