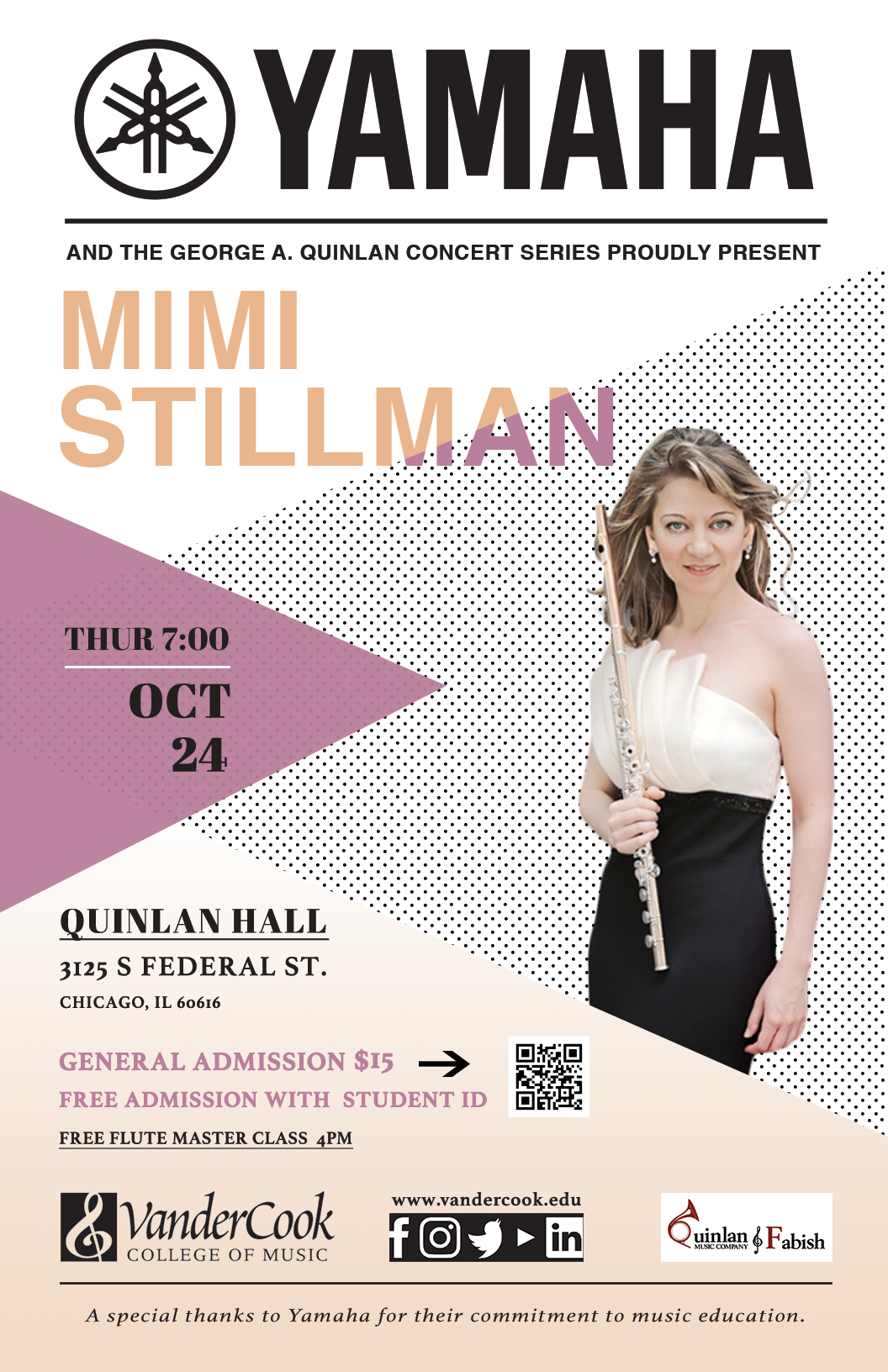 VanderCook College of Music presents renowned flutist Mimi Stillman in concert on October 24 at 7:00 p.m.
Hailed by The New York Times as "a consummate and charismatic performer," Ms. Stillman will perform solo works, chamber pieces with VanderCook musicians, and collaborate with VanderCook's Symphonic Band led by acclaimed conductor and Director of Bands Alex Kaminsky.
Stillman will also present an interactive flute master class at 4:00 p.m. Both events will take place in VanderCook's 3125 S. Federal Street building and are free to students with a valid ID.