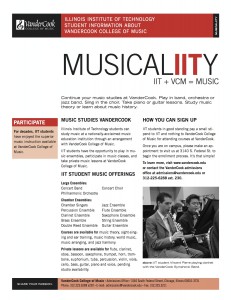 Did you know that full-time IIT students are allowed to register for lessons, ensembles, and classes at VanderCook College of Music? You can find registration details for IIT students here.
Please contact Amy Lenting, director of admissions, at 312-788-1120 for more information.
Registration opens on August 20 and closes on August 31.