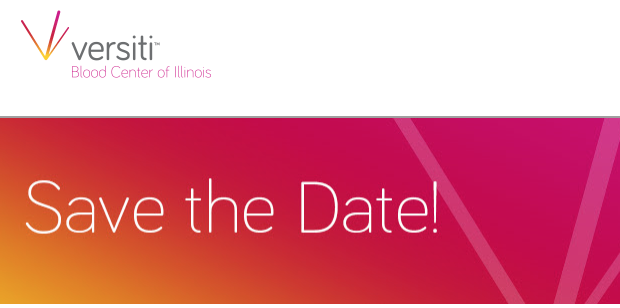 DO SOMETHING AMAZING
Blood donors are amazing! Sign up for our blood drive!
ILLINOIS INSTITUTE OF TECHNOLOGY Blood Drive
(located at the MTCC 3201 South State Street, Chicago, IL, 60616)
November 5, 2019
Noon–4 p.m.

Please click:
https://donate.illinois.versiti.org/donor/schedules/drive_schedule/5574949
to schedule your preferred donation time!
Our collection goal is 18
EXCUSES NEVER SAVE A LIFE, BLOOD DONATION DOES.
So… Save someone's life
Blood donation is a lifesaver. Because there is no artificial substitute for human blood, someone needs donated human blood every two seconds in the United States, and even one donation can help save the lives of up to three people. Donating blood is a safe process. A sterile needle is used only once for each donor and is then discarded.
Remove excess iron
Iron is essential for a body's healthy function. Iron transports oxygen throughout our bodies, and is integral to many other cell functions. While excess iron in the blood–also called hemochromatosis–is uncommon, too much iron can harm the body. When excess iron is deposited in the liver, heart, and pancreas, it can complicate cirrhosis, heart disease, and diabetes. Excess iron has also been linked to high blood pressure. Typically, these issues are seen more in men who don't donate blood, as opposed to women who menstruate, and thus lose blood every month.
AND IF THAT'S NOT ENOUGH…
 Give a FREE Gift of Life!
Donating blood costs you nothing, except a little time. But the benefits for your health and your community are priceless.
For specific questions regarding your blood drive, please contact your Account Representative, Lawrence Smith, directly at LSMITH@HEARTLANDBC.ORG.
Text "CHARLIE" to 999-777 to opt into text messaging to receive information about upcoming blood drive events, promotions and blood inventory needs!