For those who celebrate Ash Wednesday, Catholi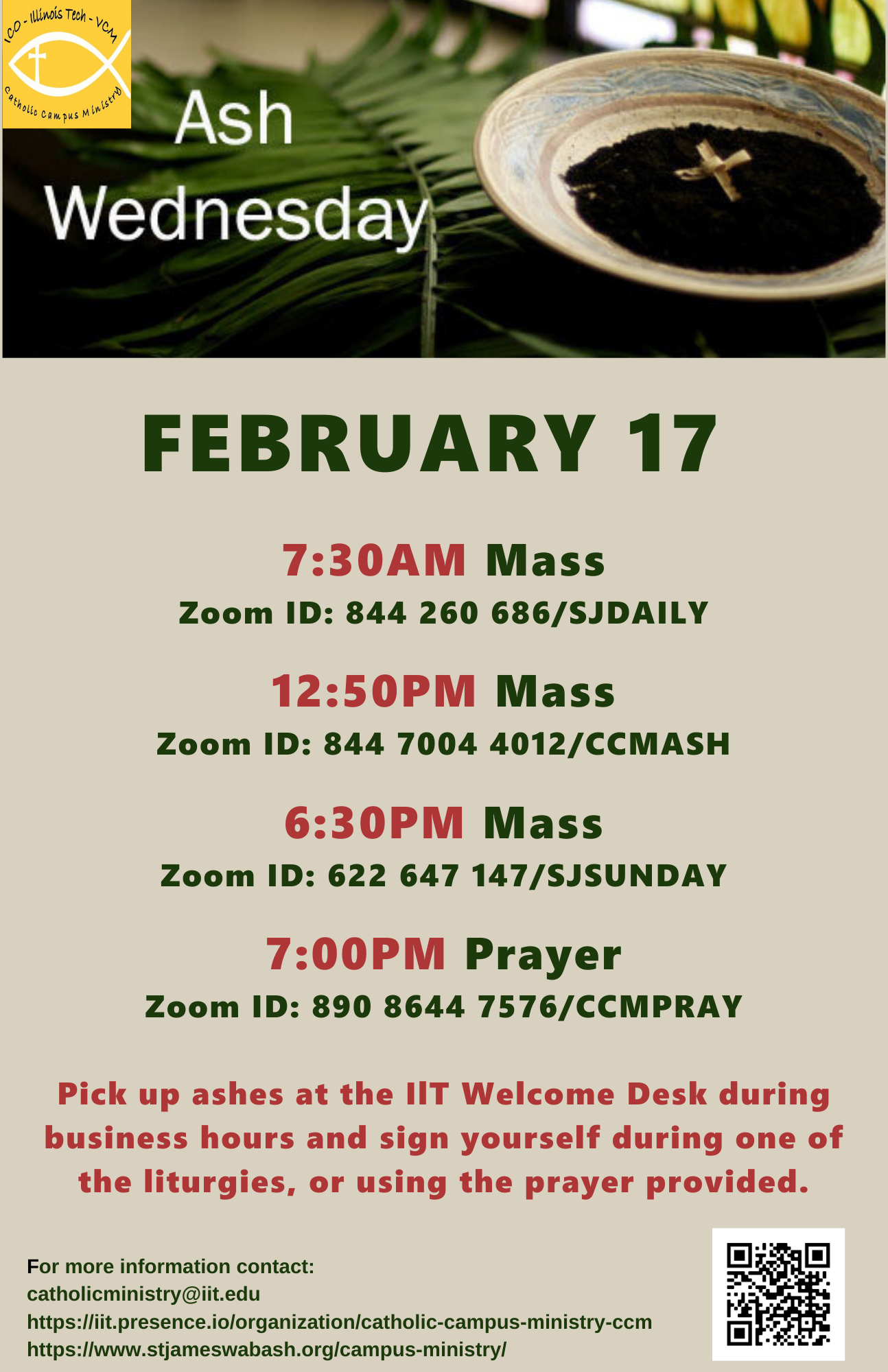 c Campus Ministry services will be held virtually this year on February 17. St. James and Catholic Campus Ministry invite all who would like to receive ashes to pick up a packet at the IIT Welcome Desk at the MTCC on February 16 or February 17.
Ashes may be administered to oneself and family members during any one of the liturgies shown on the flyer, or at another time using the prayer that will be provided. All liturgies are accessible on Zoom using the meeting ID's and passcodes provided, or by clicking on the links shown on the St. James website (www.stjameswabash.org) under "Mass Times".
In order to ensure that we have a sufficient number of packets of ashes, we would appreciate you indicating your interest on this form: https://iit.presence.io/form/ash-wednesday-ash-pick-up.
Sending Light and Peace,
Amy Pellettiere
Campus Minister and Parish Vitality Coordinator