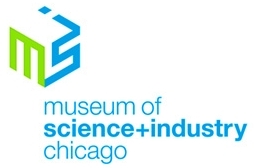 Attention undergrads! This is one of the coolest things you can do as an IIT student!
Volunteer to perform live science experiments at the world famous Museum of Science and Industry, Chicago and qualify for a paid, full-time summer internship.
Learn more at one of the 3 info sessions:
Monday, February 11: 12:50-1:50pm
Tuesday, February 12: 12:50-1:50pm
Wednesday, February 13: 12:50-1:50pm
*Location for all sessions: Hermann Hall Crown Room (right by Einsteins!)
In order to apply for the volunteering position you MUST attend one of the info sessions.
For more info contact Lynne Meyer, Director of Spiritual Life and Service Learning, at lmeyer2@iit.edu or 312-567-3160.